Artspace 304 receives grant to fund Solar Eclipse 2024 Exhibition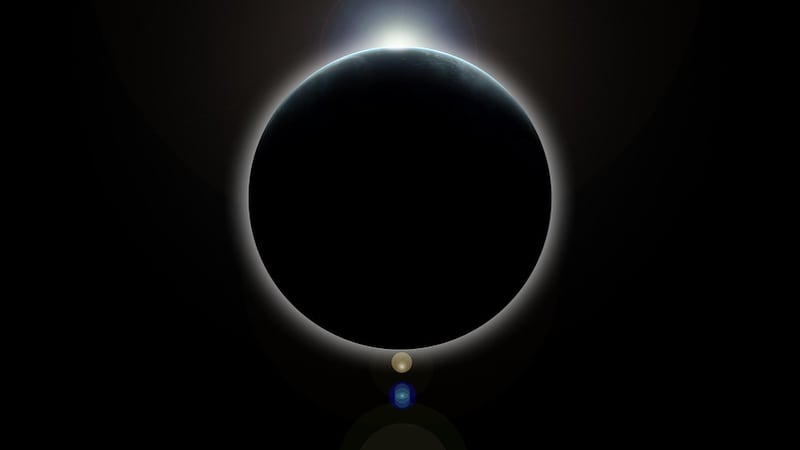 Published: Nov. 6, 2023 at 11:22 PM CST
CARBONDALE, Ill. (KFVS) - Artspace 304, in collaboration with two professors from Southern Illinois University of Carbondale, will be creating an installation for the 2024 solar eclipse.
According to a release, Artspace 304 is partnering with SIU Professors Antonio Martinez and Bob Baer to create "Passing through Shadow," a multi-month, multicultural, multidisciplinary public arts and science project that will be open to the public.
The program will be available from January 27 through April 13, 2024. It was made possible by a generous grant from the Simons Foundation.
The installation pays homage to the imaginative narratives our ancestors created when their understanding of the natural world was confounded by the solar eclipse phenomena, the release states.
Martinez' installation includes a sampling of these cultural narratives and images, combined with high tech photography, and scientific facts, demonstrating the event's significant influence on communities, beliefs and individuals.
In addition to the art installation, Artspace 304 plans a series of talks exploring celestial science and history, concerts for all ages and make-and-take art projects for children.
The public reception is scheduled for January 27, 2024.
To learn more about the Simons Foundation and the solar eclipse, click here.
Copyright 2023 KFVS. All rights reserved.