Woman arrested on drug charges after home owner reports locks were changed
Published: Nov. 1, 2023 at 8:36 AM CDT
|
Updated: Nov. 1, 2023 at 12:12 PM CDT
GRAVES COUNTY, Ky. (KFVS) - A complaint about an unwanted person led to the arrest of a woman on Tuesday, October 31.
Graves County Sheriff's deputies were called at 10:15 p.m. to a home on Lawn Drive to investigate the complaint.
When they arrived, the homeowner told deputies he had not been at the home for approximately 5 months and he discovered that someone was living in home and the locks had been changed.
Deputies were able to get into the home and said they found a drug pipe used for smoking methamphetamine.
This discovery led to others.
Deputies said they found more meth throughout the home and a woman hiding under bed in a back room.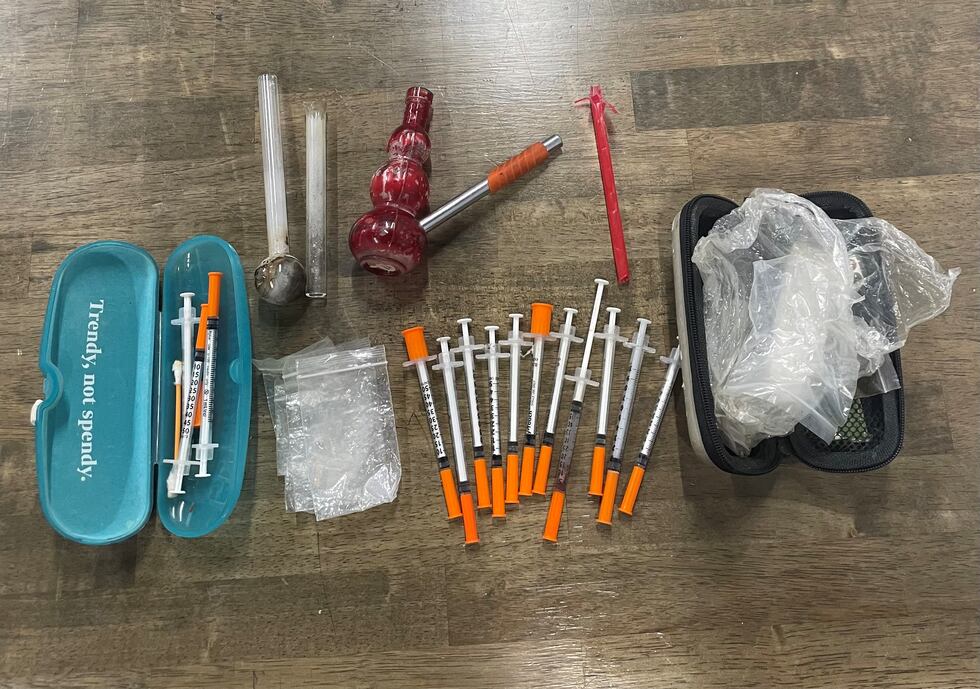 The sheriff's office identified the woman as 37-year-old Rebecca Eggleston, of Mayfield.
Eggleston allegedly admitted to deputies that the drugs and paraphernalia found in the home was hers.
She was arrested and charged with possession of a controlled substance 1st degree-3rd offense (methamphetamine, drug paraphernalia-buy/possess and failure to notify address change to Department of Transportation. Eggleston was also charged with the indictment warrant out of Graves County Circuit Court.
Members of the Mayfield Police Department and Kentucky State Police assisted with the investigation.
Copyright 2023 KFVS. All rights reserved.