Man arrested after Paducah stabbing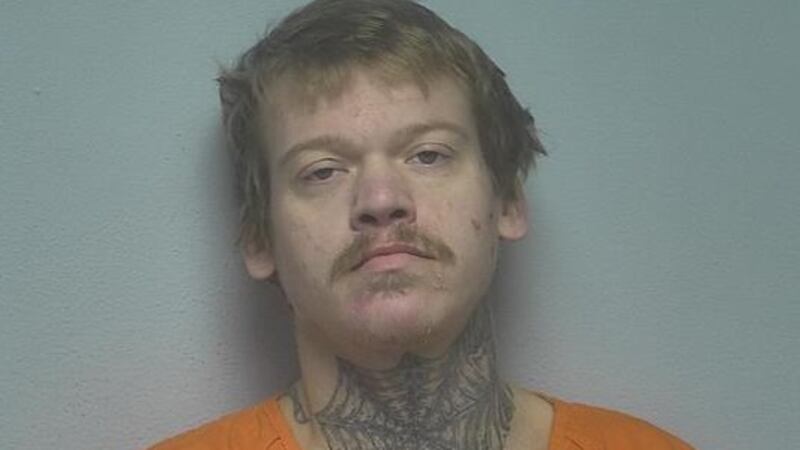 Published: Nov. 1, 2023 at 3:10 PM CDT
|
Updated: Nov. 1, 2023 at 5:29 PM CDT
PADUCAH, Ky. (KFVS) - A man was arrested after he stabbed a woman then fled the scene Wednesday morning in Paducah.
Around 10:15 a.m. on November 1, Paducah police were called to a home on Cherry Street in reference to a stabbing. According to a release from the Paducah Police Department, a woman at the home told police she and the suspect, 34-year-old Robert T. Lambert, had a disagreement before he grabbed her by the neck, grabbed a red-handled knife and cut her upper arm.
The woman began hitting the wall to alert her neighbor, and said Lambert took her phone and destroyed it before running out the back door.
Officers located Lambert about 30 minutes later at a convenience store a few blocks away on Mayfield Road and arrested him. Along the path taken by Lambert, officers found a bag with his name on it, a sheath and a knife matching the description given by the victim.
The victim was taken to Baptist Health Paducah for treatment. Lambert was arrested on charges of first-degree assault, tampering with physical evidence and second-degree criminal mischief. Lambert was booked into McCracken County Regional Jail.
Lambert was previously arrested on a murder charge in 2016 after he stabbed a man to death on Poole Road in McCracken County. He pleaded guilty to second-degree manslaughter and was sentenced to 10 years in prison. He was released in 2021.
Copyright 2023 KFVS. All rights reserved.