SIU researchers receive $194K grant for tech development to stop algae toxin production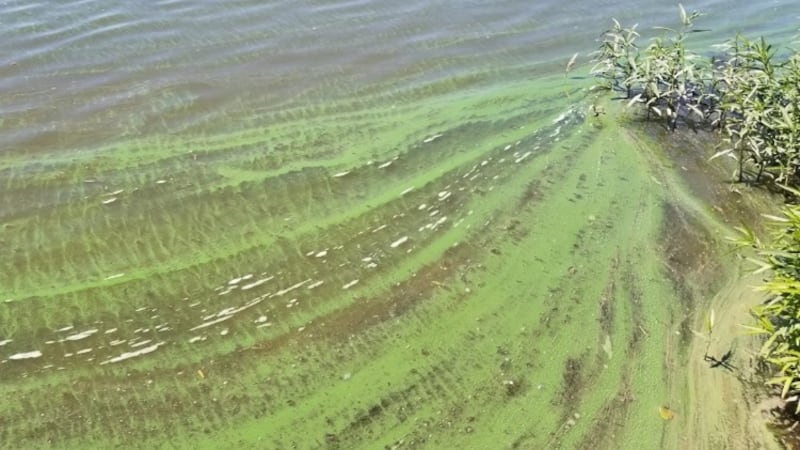 Published: Oct. 23, 2023 at 5:17 PM CDT
CARBONDALE, Ill. (KFVS) - Researchers at Southern Illinois University Carbondale received funding for their work on a new technology aimed at stopping a toxin produced by a common water algae.
According to a release from SIU Carbondale, the team of faculty researchers from the School of Biological Sciences, comprised of Scott Hamilton-Brehm, Marjorie Brooks and Lahiru Jayakody, recently received a one-year $194,000 grant to pursue the research on mitigating harmful algae blooms (HABs) using a molecular technique.
The grant begins November 1, and is from the United States Harmful Algal Bloom Control Technologies Incubator, a partnership among the National Oceanic and Atmospheric Administration (NOAA), the University of Maryland's Institute of Marine and Environmental Technology and Mote Marine Laboratory.
According to the release, HABs come from high concentrations of marine or freshwater cyanobacteria, commonly called blue-green algae. Cyanobacteria sometimes produce toxic substances that can harm wildlife, livestock, pets and humans.
"If you kill the bacteria, they release their payload of toxin. The more cells you kill, the more toxin is released," said associate professor in the School of Biological Sciences Hamilton-Brehm. "Most management solutions either kill cells, add other toxins into the environment or are not scalable to solve problems the sizes of lakes and oceans."
The release states that the research team is developing a molecular-based approach, resulting in a technology that will send a molecular "message" that communicates with the cyanobacteria on a genetic level. The message will tell the bacterium to stop making toxin.
The molecular-level approach would not harm the microorganism itself, Hamilton-Brehm said, but would instead switch off its appetite for making toxins.
"Animals have eaten cyanobacteria with no side effects," he said. "But it is their toxin that they sometimes produce which is the problem. Our solution is to stop toxin production while leaving the microbe alone."
The technology is being considered for a patent. If it succeeds, the team could obtain additional grants for three years aimed at scaling up the project for actual environmental applications, according to the release.
Copyright 2023 KFVS. All rights reserved.