Mahomes, Kelce become owners in F1 team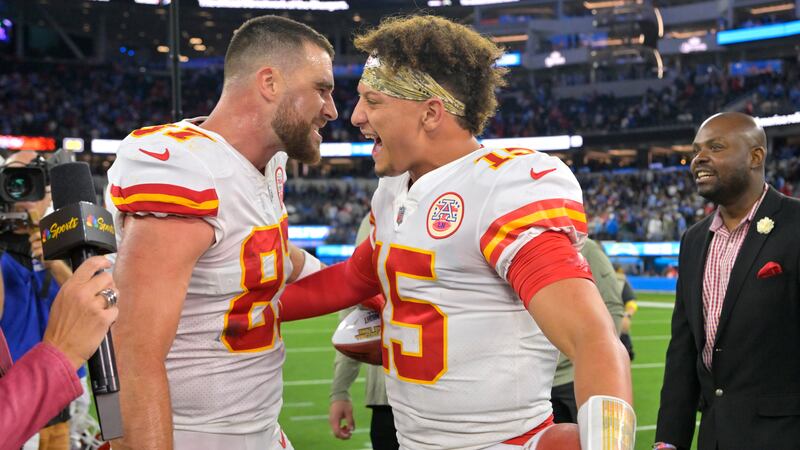 Published: Oct. 17, 2023 at 9:16 PM CDT
KANSAS CITY, Mo. (KCTV) - Patrick Mahomes and Travis Kelce have plenty of experience creating success on the football field together. Now, the Chiefs duo is attempting to pair up for success in another sporting endeavor.
Mahomes and Chiefs tight end Travis Kelce announced Tuesday that they're part of a group of strategic investors joining Otro Capital for an investment in the Alpine F1 Formula 1 team.
The team, backed by the Renault Group, added the pair of Chiefs stars along with four-time golf major winner Rory McIlroy, Olympic boxing gold medalist Anthony Joshua, Premier League Champion Trent Alexander-Arnold, and World and Euro Cup winner Juan Mata.
"I am thrilled to lead an investor group and join forces with Patrick and the team at Otro Capital on this exciting venture with Alpine F1," Kelce said in a release. "Our shared passion for excellence and innovation forms the cornerstone of this partnership. It's about being able to contribute to a sport that demands precision, teamwork, and relentless pursuit of success. I am looking forward to this new chapter and can't wait to see what we achieve together."
Alpine F1 isn't Mahomes' first investment in a sports franchise. The two-time NFL and Super Bowl MVP also has partial ownership of the Kansas City Royals, Sporting KC, KC Current, and the Miami Pickleball Club.
"It's an exciting time for the sport and this is an opportunity to bring our shared values to the world stage," Mahomes said. "I'm looking forward to being a part of its growth."
In August, Mahomes and Kelce became chief investors in Chicken N' Pickle's latest investment round.
Copyright 2023 KCTV. All rights reserved.