Paducah Police Dept. announces National Faith and Blue Weekend celebration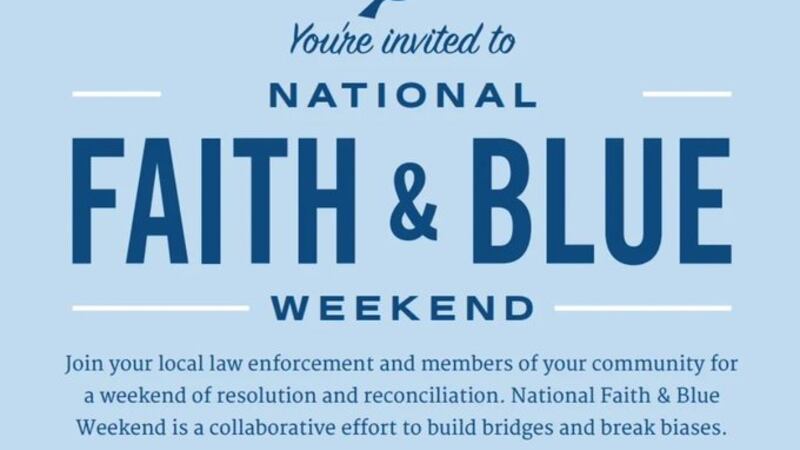 Published: Oct. 2, 2023 at 9:42 PM CDT
PADUCAH, Ky. (KFVS) - The Paducah Police Department is teaming up with local churches to celebrate National Faith and Blue Weekend 2023 this Friday and Saturday.
According to a release from the police dept., this nationwide event is designed to encourage collaboration between law enforcement and houses of worship to reach out to communities through neighborhood activities.
As part of the Faith and Blue Weekend celebration in Paducah, Kentucky, the police dept. will host Coffee with a Cop and join with community partners for Housing Authority Fun Day and a Resource Expo.
Coffee With a Cop is scheduled from 7:30 a.m. to 9 a.m. on Friday at the McDonald's on 2627 Jackson St. Residents can chat with officers in an informal setting, sharing their thoughts and concerns over a cup of coffee.
Paducah Housing Authority's annual Fun Day will also take place on Friday, starting at 10 a.m. until 1 p.m. at Elmwood Court.
The highlight of the celebration is a Community Resource Expo from 10 a.m. to 2 p.m. on Saturday at Bethel Tabernacle Church on 2100 Bridge St. The church is partnering with Paducah police to bring together various groups and organizations to provide information to residents about available services.
According to the release, participants will include Emerald Foundation, Molina Healthcare, BHG Recovery, St. Vincent de Paul, WKCTC Adult Education, Heart USA, Paducah Cooperative Ministry, Diabetes Connection, Hope Unlimited, McCracken County Humane Society, Turning Point Recovery, McCracken County Library, Kentucky Cancer Program, Four Rivers Behavioral Health, City of Paducah, Anthem, Kentucky Career Center and LivWell.
"We are grateful for the opportunity to work with the faith community to reach out to our citizens," said Chief of Police Brian Laird. "Coffee With a Cop events always provide valuable input from residents, and we hope citizens from throughout the city will participate in the Community Resource Expo on Saturday. These groups and organizations provide valuable services, and we want our residents to be aware of what is available to them."
For more information, visit https://faithandblue.org/event/24520/.
Copyright 2023 KFVS. All rights reserved.