2 suspects wanted in connection with burglary at southern Ill. Dollar General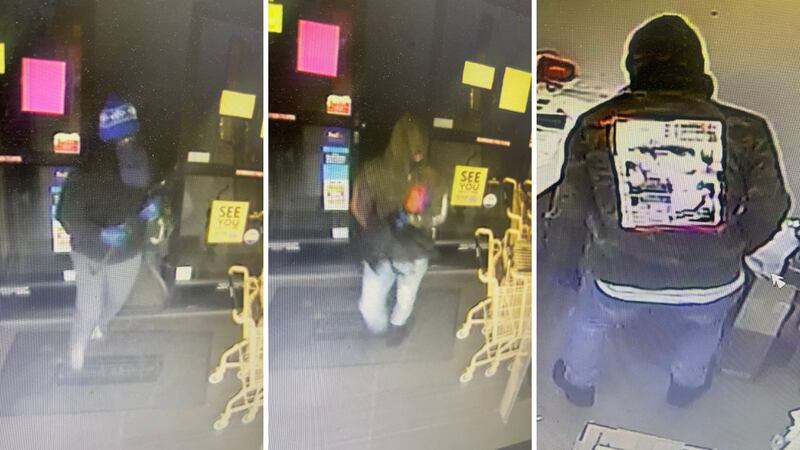 Published: Oct. 3, 2023 at 11:05 AM CDT
WILLIAMSON COUNTY, Ill. (KFVS) - Two suspects are wanted in connection with a burglary at a southern Illinois store.
According to the Williamson County Sheriff's Office, deputies responded to an alarm call at Dollar General in Pittsburg, Illinois around 2:25 a.m. on Tuesday, October 3.
Deputies say someone had forced their way into the store, damaging the front doors and display cases.
They say two men took an undisclosed amount of merchandise.
Anyone with information is asked to call the Williamson County Sheriff's Office at 618-997-6541 or the Williamson County Crime Stoppers at 800-414-TIPS (8477).
Copyright 2023 KFVS. All rights reserved.