Gov. Parson announces recipients of school safety grant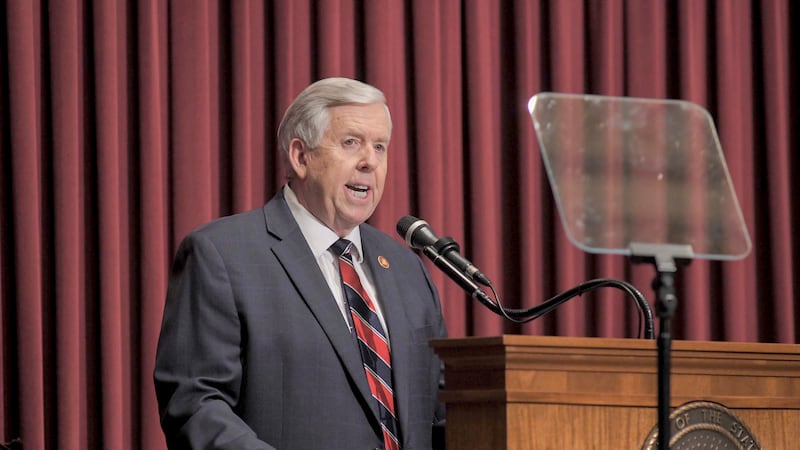 Published: Oct. 2, 2023 at 3:56 PM CDT
|
Updated: Oct. 2, 2023 at 3:58 PM CDT
JEFFERSON CITY, Mo. (KFVS) - On Monday, October 2, Governor Mike Parson announced a total of 566 schools throughout Missouri have received grant funds from the second round of funding for the School Safety Grant Program.
According to a release from the governor's office, an additional $50 million was approved to expand the School Safety Reimbursement Grant Program in the Fiscal Year 2024 budget.
The release states that the program aims to support school safety improvements, including physical security upgrades and associated technology such as door locks and monitoring systems along with epinephrine auto-injectors and automatic external defibrillators.
This second round of funding was also available to nonpublic schools. An additional 169 school districts and charter schools received $20 million in funding during the first round of grants from the Fiscal Year 2023 budget.
"Improving the safety and security of our schools is an issue we can all support, and these grants help ensure our schools remain safe environments for Missouri children to learn," Gov. Parson said. "While threats of violence are something we never want to see in our classrooms, we must be prepared and have proper resources and response plans in place. This second round of school safety grants continues our commitment to doing just that and helping keep kids safe."
Schools applied to the Department of Elementary and Secondary Education (DESE) through a competitive grant application process. The maximum grant amount awarded was $300,000, according to the release.
To view grant award totals, click here.
Copyright 2023 KFVS. All rights reserved.