Report: Swift to attend Chiefs-Jets game this Sunday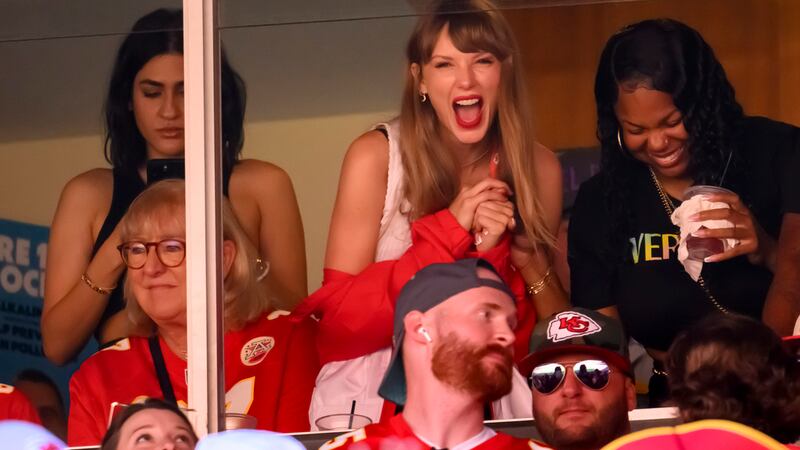 Published: Sep. 27, 2023 at 9:42 PM CDT
KANSAS CITY, Mo. (KCTV) - For the second straight week, Taylor Swift is expected to attend a Chiefs game.
The music superstar -- who has been rumored to be dating Chiefs tight end Travis Kelce -- is expected to attend Sunday night's game between the Chiefs and New York Jets, according to Front Office Sports.
Swift attended the Chiefs' Week 3 thumping of the Chicago Bears sitting next to Kelce's mother, Donna, in the star's Arrowhead Stadium suite.
Fox Sports, which cut to shots of Swift throughout Sunday's broadcast, drew 24.3 million viewers for its telecast. That made Chiefs-Bears the most-watched NFL game on any channel in Week 3.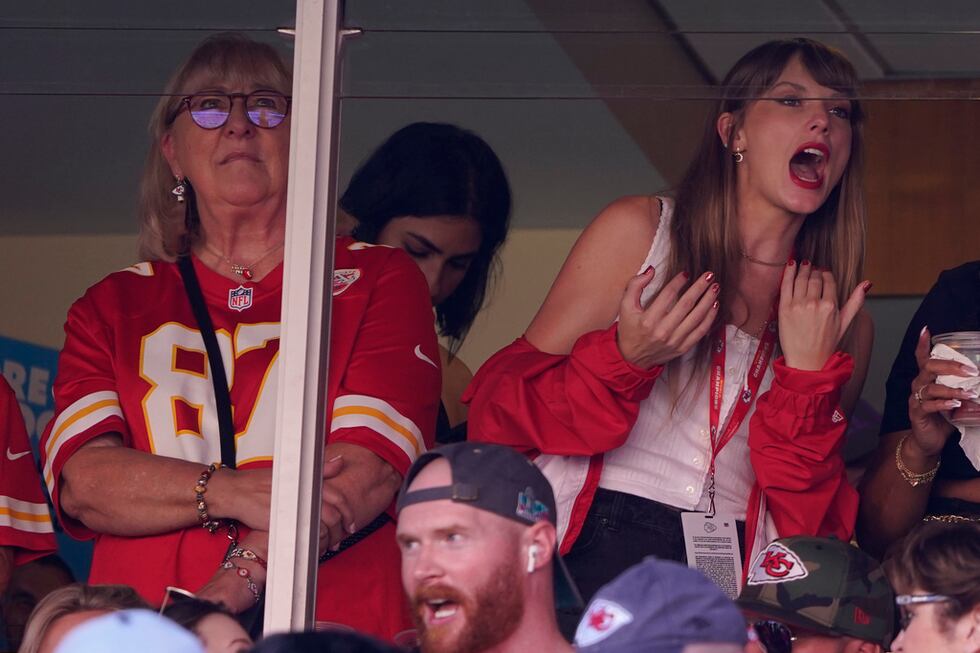 On Wednesday, Kelce spoke about the relationship on his New Heights Podcast with his brother Jason.
"To see the slow motion chest bumps, to see the high fives with mom, to see how the Chiefs Kingdom was all excited she was there, that s--- was absolutely hysterical," Kelce said in an episode that helped the podcast reach No. 1 on Apple Podcasts. "It was definitely a game I'll remember, that's for damn sure. And then we just slid off in the getaway car in the end."
Swift owns multiple pieces of property in New York City, where the couple was reportedly first seen hanging out.
Like the matchup with the Bears, Sunday night's game against the Jets isn't expected to be the most competitive game on the Chiefs schedule. After Jets quarterback Aaron Rodgers tore his Achilles during a season-opening win against the Buffalo Bills, the Jets have been forced to start the struggling Zach Wilson. Kansas City is a 9.5-point favorite over the Jets, according to DraftKings.
According to sportswear and fan merchandise company Fanatics, Kelce was one of the top-5-selling NFL players Sunday. He "saw a nearly 400% spike in sales throughout the Fanatics network of sites, including NFLShop.com," a spokesperson told The Associated Press via email.
Don't expect Kelce to be so open about the relationship going forward, though. On the podcast, Travis said he wants to respect both his and Taylor Swift's personal lives.
"She's not in the media as much as I am doing this show every single week and having fun during the NFL season," Kelce said. "I'm enjoying life and I sure as hell enjoyed this weekend. So everything moving forward, I think talking about sports and saying 'alright now' will have to be kind of where I keep it."
Copyright 2023 KCTV. All rights reserved.