Three in custody following shooting in Williamson County
Published: Sep. 23, 2023 at 10:41 AM CDT
|
Updated: Sep. 23, 2023 at 5:46 PM CDT
PITTSBURG, Ill. (KFVS) - An investigation is underway in Williamson County, Illinois after a shooting Saturday morning.
Jonathan M. Tolbert was arrested on charges of reckless discharge of a firearm and mob action.
Nita L. Tolbert was arrested on charges of mob action, obstructing justice and assault.
Johnathan L. Ross was arrested on charges of mob action and battery.
According to a release from the Williamson Co. Sheriff's Office, deputies responded to multiple calls of gunshots in the area of the 500 block of Colp Street in Pittsburg, Illinois.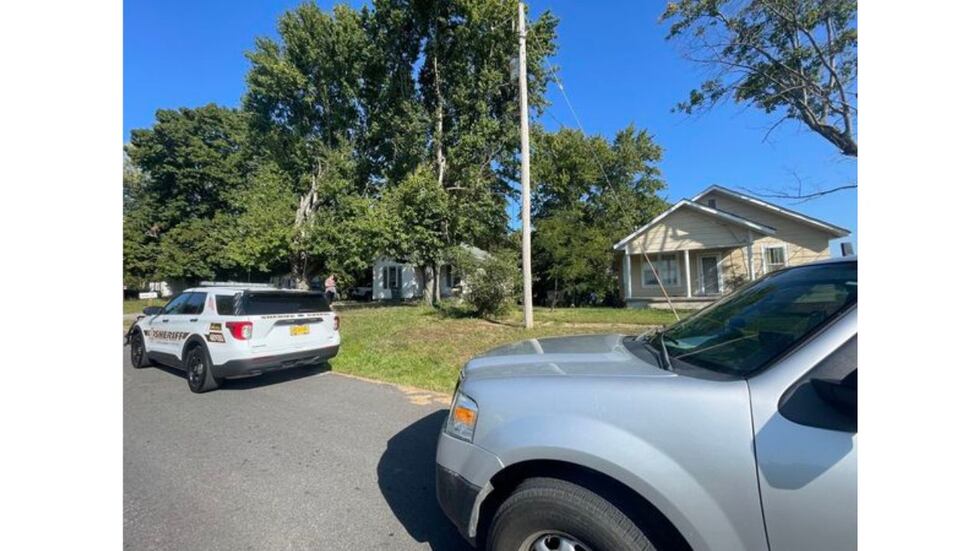 Deputies say they talked with residents who told them Jonathan Tolbert fired a handgun during an argument.
They say they learned the fight began when one resident, Johnathan Ross, approached neighbors claiming they were "spying" on his house. While neighbors talked with Ross, another resident, Nita Tolbert, approached them and allegedly threatened a pregnant female resident.
According to the sheriff's office, neighbors then asked Jonathan Tolbert, Johnathan Ross and Nita Tolbert to leave their property.
A fight broke out between the parties and ended when Jonathan Tolbert allegedly removed a handgun from his waistband and fired it.
Deputies say no one was hit by the gunfire and everyone involved refused medical attention for minor scratches and a bleeding lip.
Investigators recovered a 9mm casing, which was collected as evidence.
The Tolberts and Ross were arrested and taken to the Williamson County Jail.
Copyright 2023 KFVS. All rights reserved.