Ranchers and cattle farmers across the Ozarks should watch out for Johnson grass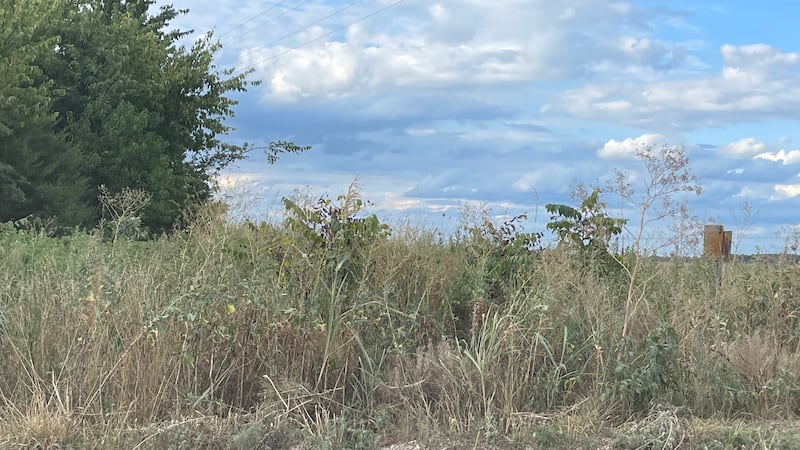 Published: Aug. 6, 2023 at 9:46 PM CDT
SPRINGFIELD, Mo. (KY3) - A warning for ranchers and cattle farmers around the Ozarks must be on the lookout for Johnson Grass.
It grows everywhere, from pastures to the sides of highways. Usually, it's great for grazing, but it becomes toxic and even deadly to cows under certain conditions. The grass thrives in fields, off the sides of highways, and in cow pastures.
In normal conditions of regular rain, it poses little to no threat to livestock and is considered by many farmers to be great for grazing.
"It's good forage," said rancher Jim Hacker. "It's a good summer grass. When nothing else is growing, it grows when it's hot and dry. But I know there are times where it's toxic. And a lot of people have lost cattle. And it's really quickly they come in the pasture, and then just a few minutes, they're dead."
Now Johnson grass can be short, or it can be tall. But the one thing about Johnson grass that makes it toxic is stress, much like frost or drought. When the grass is under that pressure, it can create nitrite poisoning and hydrocyanic acid, better known as cyanide, a fact known all too well by Polk County's emergency manager Rick Davis. He says he lost eight cows in three minutes a few years back.
"We jumped on the four-wheeler and got up there to where the tall Johnson grass was," said Davis. "And they were dead before she got there. And that's a little three to four minutes."
He says it resulted in thousands in losses for his family,
"I cried," said Davis. "Because that was part of our income that we just lost, and insurance will not cover Johnson grass. That's just nature. An act of God."
Jim Hacker says it's a gamble because you never really know when the grass will be toxic, but there are ways to check without risking the herd.
"Some people say if you just graze it into the ground, mow it, and keep mowing it and keep grazing it," said Hacker. "You can get ahead of it. But that hasn't been my experience. It just, and I know some people will turn one cow into a pasture before they turn the whole herd and give her a little while, and she's okay, then they turn the rest of them in the pasture."
To report a correction or typo, please email digitalnews@ky3.com
Copyright 2023 KY3. All rights reserved.