Driver narrowly escapes crash after she says someone threw rocks at her car near Miller, Mo.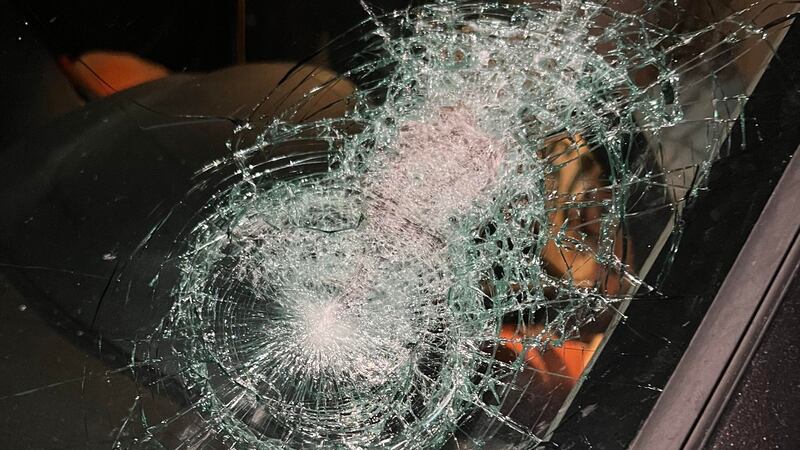 Published: Jul. 23, 2023 at 9:51 PM CDT
MILLER, Mo. (KY3) - A driver avoided injuries after she says someone threw rocks at their car while driving on Route 96 near Miller.
"There was a loud gunshot noise.," said driver Libby Lakey. "And I had no idea what happened. There was glass all over me. If it would have went through my windshield, it probably would have either hit me in the face or the chest, which could be pretty deadly. But luckily, it didn't go all the way through."
She says the rocks shattered part of the windshield, sending glass into her leg. While whoever threw the rocks may have been joking, this is no laughing matter.
"This isn't the way to have fun," said Lakey. "They could kill someone. And I've known a lot of people who have actually died in car accidents. So it's not a laughing matter to be doing that to drivers."
Lakey says she feels lucky her parents taught her how to drive in an emergency.
"My parents, they really emphasized when I started driving that when something happens, don't lock up, never swerve or anything like that," said Lakey
If you are driving and notice that something has hit your windshield, call 911 after pulling over to a safe area to assess the damage.
To report a correction or typo, please email digitalnews@ky3.com
Copyright 2023 KY3. All rights reserved.