Woman killed after tree falls on camper in Stone County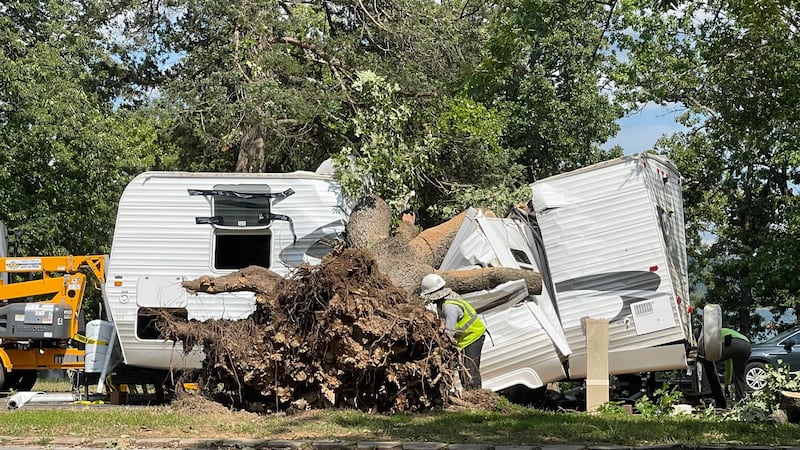 Published: Jul. 15, 2023 at 10:56 AM CDT
|
Updated: Jul. 15, 2023 at 5:46 PM CDT
STONE COUNTY, Mo. (KY3) - A woman in Stone County has died after a tree fell on her camper during the storms Friday night.
According to Stone County Sheriff Doug Rader, the woman's camper was at the Old 86 Campground at Table Rock Lake.
One camper, Ken Archambeau, says though he was less than 50 yards away, he could barely hear what happened
"It was just like a I wouldn't say a freight train but the wind which is so hard in the rain, it just blew everything in the rain was just, it was sideways so hard," said Archambeau. "You couldn't even see anything."
Jay Townsend with the Army Corps of Engineers says the tragic accident can be used to learn about safety while camping in weather
"Americans love to camp, especially in the Ozarks. It's a wonderful and beautiful place," said Townsend. "But you've got to have those safety protocols in place, know when to bug out. Always have a weather radio, some flashlights, and some emergency supplies. Again, just terribly sorry for what happened. But we would just ask folks to use precaution and be prepared."
Storms tore through the Ozarks Friday night, leaving downed trees and power outages overnight for many.
To report a correction or typo, please email digitalnews@ky3.com
Copyright 2023 KY3. All rights reserved.