Suspect identified in St. Louis County murder-suicide that killed 4 and injured another
Coleman McIlvain is accused of killing his girlfriend, two of her children and injuring a third child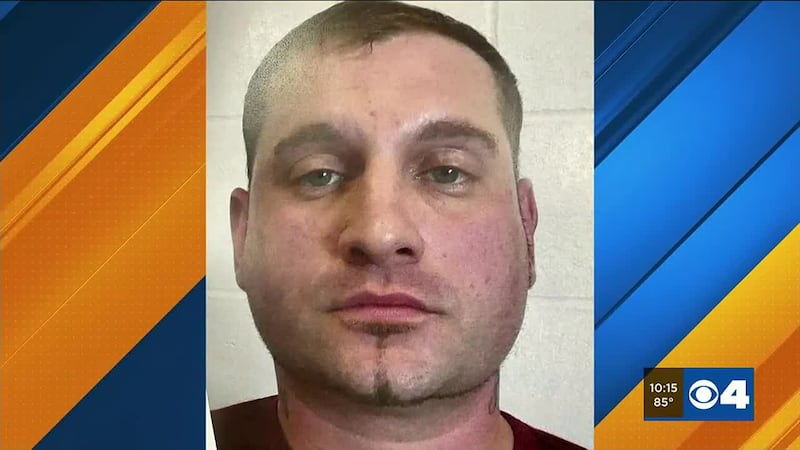 Published: Jul. 4, 2023 at 6:32 AM CDT
|
Updated: Jul. 4, 2023 at 1:08 PM CDT
ST. ANN, Mo. (KMOV) - A man has been identified as the suspect in a murder-suicide that killed a woman and two of her children and injured a third in St. Louis County on Monday.
St. Ann Police Chief Aaron Jimenez said Coleman McIlvain, 34, shot his girlfriend and three of her children before turning the gun on himself, killing the woman, two of the children and himself. The shooting happened around 8 p.m. on Jane Avenue in St. Ann, near ABC Ballpark.
Police said the violence began last night after an argument when McIlvain's girlfriend tried to convince him that he'd been drinking and shouldn't leave in the car. Police said that McIlvain shot and killed his girlfriend, 30-year-old Seychelle Schaumburg, her 14-year-old son Kyrien Stevenson and her 5-year-old daughter Ushara Schaumberg. The woman's 9-year-old daughter was shot in the left hand but escaped to neighbors and survived the shooting.
"The daughter then observed the boyfriend shoot her mom in the face and then had that fight or flight response," Jimenez said of the girl who survived. "Her wits were amazing to know you got to get out of there. And he fired approximately seven shots to try to kill her. He struck her in the left hand with one bullet."
Neighbors told News 4 that the couple fought a lot but Monday was a normal day. They said they saw McIlvain and one of the children working in the yard and the family was setting up in the backyard for a Fourth of July celebration.
"Cause she was bleeding, she had blood all over her, and I said are you hit anywhere else?" said Gwen Connelly, a neighbor, remembering the night. "She said I don't think so, but she was drenched in blood, so she said, 'Why did this happen to me?'"
News 4 has been digging into the shooter's criminal history and discovered in 2020 McIlvain was arrested for a DUI in Oklahoma City, accused of driving the wrong way on the interstate, causing a rollover crash then tried running from police.
He also has prior convictions of kidnapping and assault with a deadly weapon, all in Oklahoma.
A GoFundMe page has been created to help the child who survived.
Another child was killed in a shooting on Monday in St. Clair County.
Copyright 2023 KMOV. All rights reserved.