2 charged in 10-year-old's shooting death in St. Clair County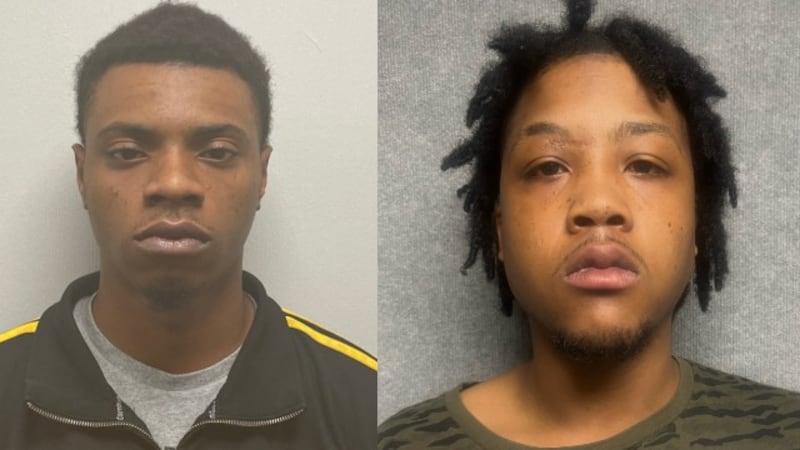 Published: Jul. 4, 2023 at 4:43 PM CDT
|
Updated: Jul. 7, 2023 at 10:28 AM CDT
ST. LOUIS, Mo. (KMOV) - Two people have been charged after a 10-year-old boy was shot and killed in St. Clair County on Monday night.
Just before 10 p.m., Brandon Scott was shot in the 1800 block of Roosevelt Avenue just outside of Belleville. He was taken to a hospital, where he later died.
"He was pretty funny," said Bryan Clark, who lives near where the shooting took place, said. "He was a little on the shorter side. He had like a lot of friends. Even some of my friends were friends with him."
Friday morning, the Major Case Squad announced that Jaylen P. Nicks, 26, of Florissant, and Devin M. Dunbar, 20, of Spanish Lake, were each charged with first-degree murder for Scott's death. The Major Case Squad said they had followed 50 leads and found evidence critical to the investigation.
The Major Case Squad brought in 24 investigators to try to solve the case. Master Sergeant Shane Brown is the group's deputy commander.
"We are confident that this was not a random act of violence, that the individuals involved had some knowledge of the location they were going to," he said.
The community has stepped up to rally around the family of Brandon Scott. A GoFundMe account set up to help with funeral expenses has raised more than $11,000.
Tavern on Main in downtown Belleville is one of several restaurants helping to raise money for the boy's family.
"I think everybody feels the same way, they should participate and help out as much as they can," said owner, Mark Onstott.
Tavern on Main will host a fundraiser with free food on Sunday from 11 a.m. to 2 p.m. People are invited to come to the restaurant during that time to make a donation.
Also, the Mr. BBQ locations in Columbia, IL and Waterloo will donate 1/2 of their bar proceeds on Saturday. And Copper Fire restaurant in Belleville will donate a percentage of its proceeds collected Sunday from 11 a.m. to 2 p.m.
Copyright 2023 KMOV. All rights reserved.