Man, woman killed in shooting near the Grove identified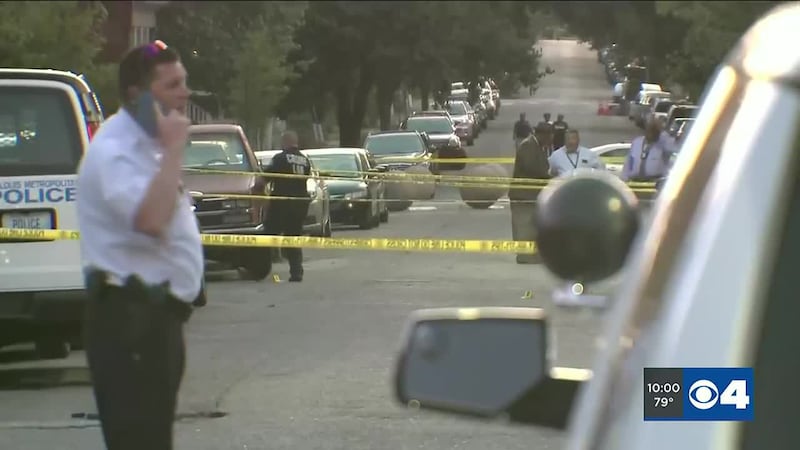 Published: Jun. 26, 2023 at 8:30 PM CDT
|
Updated: Jun. 27, 2023 at 10:09 AM CDT
ST. LOUIS, Mo. (KMOV) - Two people are dead and another is injured after a shooting in the Forest Park Southeast neighborhood, just a few blocks away from The Grove, Monday night, according to St. Louis Metropolitan Police.
Police received a call for a shooting at the 4300 block of Gibson just before 8 p.m. Police on the scene said one woman and one man were killed in the shooting. Another woman is in serious but stable condition.
Police say the woman who was injured drove herself and the two other victims, later identified as Tonette Brown, 46, and Stephen Bowden, 45, to the hospital, where Brown and Bowden died.
Police at the scene told News 4 that this shooting was the result of a personal dispute between people who knew each other but were unsure what the dispute was on Monday night. Police said they recovered two weapons and multiple shell cases at the scene.
Police said they are not actively searching for any suspects and that the area is safe.
Jason Watson teaches conflict resolution at Mission: St. Louis, where he's the vice president of engagement. He said disputes can escalate into violence because people react impulsively in ways that they've grown up seeing around them.
"If you're constantly seeing escalated violence around you, then that's how you start to respond," said Watson.
Kenny Petty, who serves as director of community engagement at Mission: St. Louis, said years of seeing and experiencing trauma can build up pressure in a person who might uncharacteristically explode in violence.
"We're trying to bring an alternative mindset on what life can be," said Petty.
The Grove is one of the busiest entertainment districts in St. Louis.
"It's been relatively quiet in The Grove neighborhood," said Maj. Renee Kriesmann with SLMPD. "I mean, they had a good weekend, a nice weekend with some good events down on Manchester. So it's really been quiet here, so it's kind of one of those moments where we had a personal dispute with people who knew each other."
Initially, police had said four people had been shot in this incident but later clarified it was three.
With this shooting, the City of St. Louis has had 84 homicides this year. At this time last year, the city had recorded 83 homicides.
Anyone with information on the shooting is asked to call CrimeStoppers at 1-866-371-8477.
Copyright 2023 KMOV. All rights reserved.