Van carrying fireworks catches fire after hitting another car at the intersection of West Bypass and Republic Road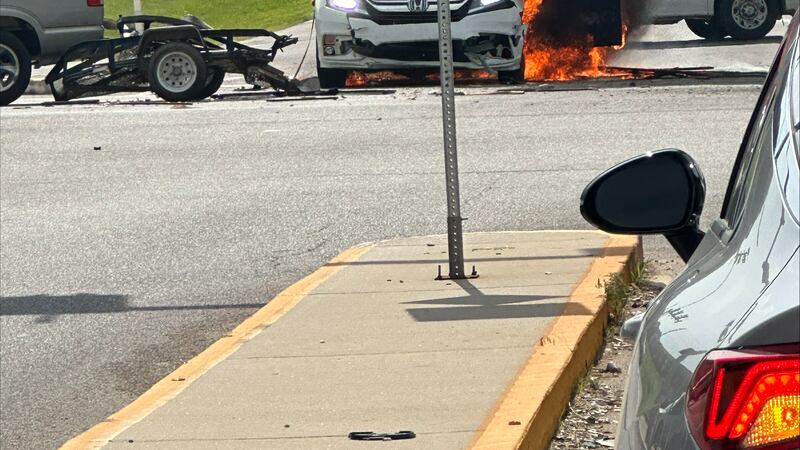 Published: Jun. 23, 2023 at 7:07 PM CDT
|
Updated: Jun. 25, 2023 at 1:46 PM CDT
BATTLEFIELD, Mo. (KY3) - A two-car crash closed the intersection of West Bypass and Republic Road Friday evening after one of the cars caught fire.
According to the Battlefield Fire Department, around 4:20 p.m., a car with a trailer stalled at the intersection, and a van came up and hit the back of it, causing the car and trailer to go 25 feet further.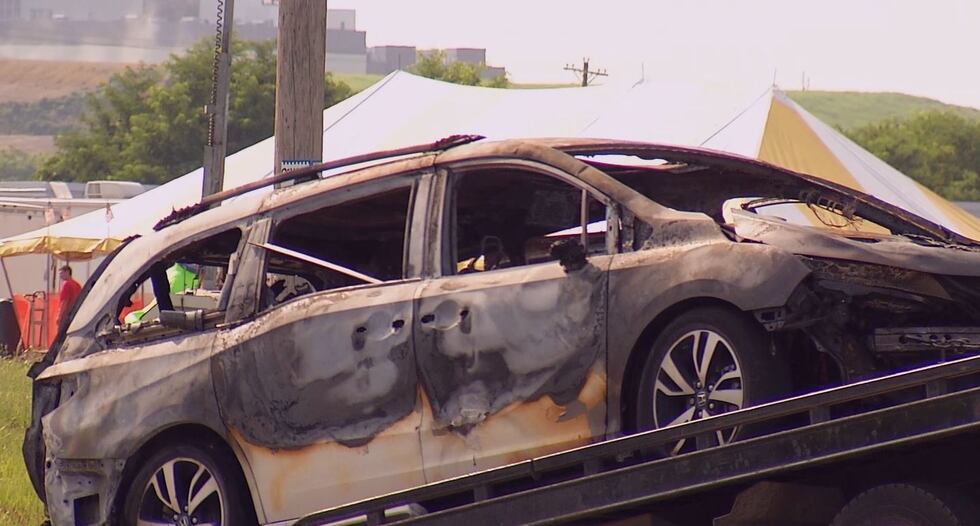 Shortly after the crash, the van burst into flames, authorities soon found out the van was carrying fireworks. The driver of the van did get out and was taken to a hospital with minor injuries.
"It was like, almost looked like a car was submerged underwater, but instead it was flames," said crash witness Marc Cerce.
Fire crews had to close the intersection, which at that time was experiencing rush hour traffic, until they were able to control the fire.
Firefighters say if you're able, avoid transporting fireworks in the cab of your vehicle. If you have a pickup truck you want to store them in your flatbed. If you have a trailer you can also drag them in the trailer behind the vehicle.
Captain Nathan Landers with the Battlefield Fire Protection District says if you believe your vehicle is on fire, you have one thing to do.
"Just get away from the fire if you notice that it's possibly on fire even if you think it is and you're not sure just if you can get safely away from the vehicle, get away from the vehicle, just call 911 and let us take care of it.," said Captain Landers.
To report a correction or typo, please email digitalnews@ky3.com
Copyright 2023 KY3. All rights reserved.