Drought impacting lawn care companies and home foundations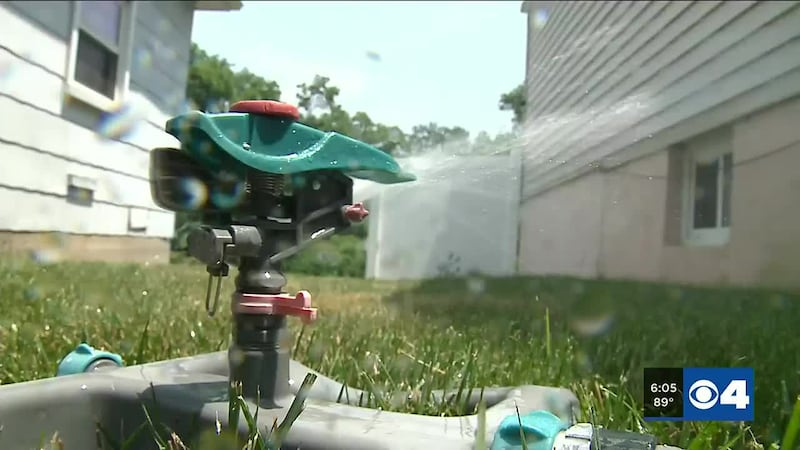 Published: Jun. 6, 2023 at 9:47 PM CDT
WEBSTER GROVES, Mo. (KMOV) - The ongoing lack of rain has sprinklers working overtime. Norma Jean Cooper of Webster Groves has developed a watering routine to keep her lawn and her flowers looking good.
"Since it's been so hot and since we've had such a drought, I try to water my flowers every other day," she said.
The drought could also pose a risk to the foundations of homes. According to Stephen Burton of Waterproof Solutions, as the soil dries, it contracts and can leave a gap between the soil and the foundation of the home.
"So, it shrinks. Now you have this void," said Burton.
He said in the next heavy rain, water could pour down into that space and put a home's foundation walls at risk of leaking.
"Thousands of gallons start to build up; it pushes the wall in," said Burton.
If you notice the soil pulling away from the foundation of your home, he recommends using a flat soaker hose to hydrate the soil. He recommends you place it three feet from the foundation.
For lawn care companies, the lack of rain means there haven't been any days they haven't been able to work. A representative with Jett Lawn Care said grass is growing so slowly that a significant number of the lawns they do each week haven't needed mowing, cutting their income.
Copyright 2023 KMOV. All rights reserved.