31st Annual Blessing of the Bikes 'was incredible'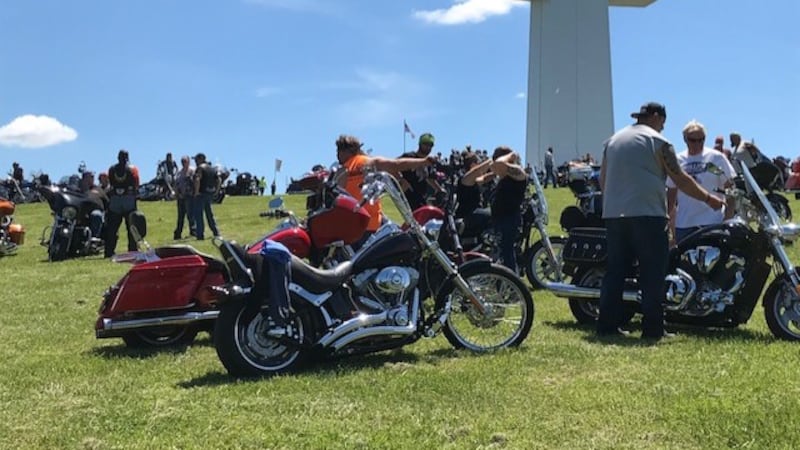 Published: May. 20, 2023 at 8:39 AM CDT
|
Updated: May. 22, 2023 at 6:03 AM CDT
ALTO PASS, Ill. (KFVS) - Thousands of motorcyclists roared into Alto Pass on Sunday, May 21 for an annual pilgrimage.
They made their way to Bald Knob Cross of Peace for the 31st Blessing of the Bikes.
It was a beautiful day for the event. No rain is in the forecast and temperatures will be mild.
In a Facebook post, organizers said it "was incredible."
They also said thousands of riders and motorcycle enthusiasts from throughout the Midwest attended this year's event to receive a blessing for a safe riding season.
Lord's Paheece Chapter of the Christian Motorcyclist Association and Bald Knob Cross of Peace are partners in hosting the longstanding southern Illinois tradition.
Copyright 2023 KFVS. All rights reserved.