First responders in Douglas County rescue 4 after they're swept away by floodwaters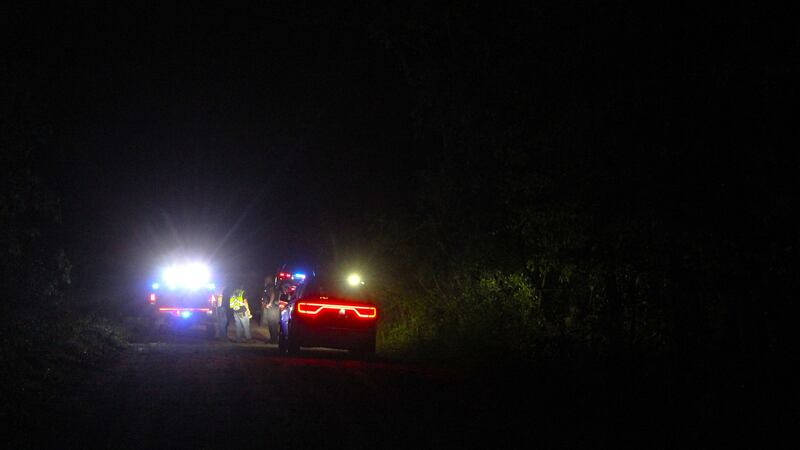 Published: May. 14, 2023 at 10:18 PM CDT
|
Updated: May. 15, 2023 at 7:08 PM CDT
DOUGLAS COUNTY, Mo. (KY3) - Rescue crews pulled four people from raging floodwaters early Sunday morning in Douglas County.
Eastern Douglas County Fire Chief Hammett says it started as two people calling for help when two good Samaritans called 911 and tried to find the people calling for help when they slipped and fell into the water. The water then swept them away.
"My wife had called 911," said one of those rescued Keith Degner. "We both knew that we had to continue to look. We could not ignore the people that were continually crying, screaming for help."
"Firefighters were able to get the first woman out pretty quickly, and the gentleman, they were able to get out probably in about 20 minutes," said Hammett.
Hammett says firefighters rescued two people. The Missouri Highway Patrol rescued the others.
Degner says though he and his wife now understand the danger of the situation, he didn't think about it at the time.
"Judy, and I talked about this, the next day, neither of us ever had a thought of what danger we ourselves were in. It never crossed our mind," said Degner. "During that time, I didn't feel any pain either. get the mission done."
Meteorologist Nick Kelly with KY3′s First Alert Weather team says the rain in the Ozarks the past few weeks puts certain areas under a higher flood risk. He says once the soil is full of water, it has nowhere else to go.
"If a certain area just has had round after round after round of rain where the soil is waterlogged and can't take much in, you throw in more rain, and it has nowhere else to go," said Kelly.
Chief Hammett says while it's a nice thought if you see or hear someone swept away by flood waters, call 911 and keep a safe distance.
"In places that are prone to flooding, you've got to be very, very careful," said Chief Hammett. "With these, waters last night rose dramatically quick. We actually had firefighters that tried to respond and couldn't get out of their own homes because the water rose."
Chief Hammett says the four were taken to the hospital as a precaution and are doing well.
To report a correction or typo, please email digitalnews@ky3.com
Copyright 2023 KY3. All rights reserved.