2 Amazon drivers assist in rescuing woman trapped in house fire near Rogersville, Mo.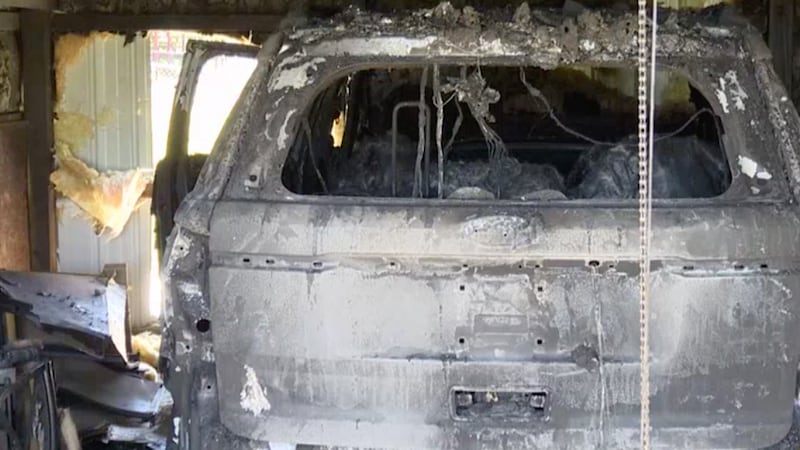 Published: May. 2, 2023 at 5:10 PM CDT
ROGERSVILLE, Mo. (KY3) - On Monday afternoon, two Amazon delivery drivers in Rogersville noticed smoke billowing out of a house and called 911.
"I was like, Paige is, you know, is, are they burning over there? It's windy, like, let's check it out," said one of the women, Sydney Steele. "And we started looking, and I was like, no, this is a lot more serious than we thought originally it was."
When they went to the door, they saw red-hot flames inside the house and columns of black smoke billowing out. They immediately called 911.
"It had like fully escalated," said Amazon driver Paige McQuerter. "You know, there are flames like we see flames through the doors. There's a lot of smoke, and we heard a dog. At this point, we're like banging on the windows, you know, and yeah, I'm trying to see if anybody's in there, you know, like, just screaming like, is anybody in there."
To their surprise, it wasn't a dog inside. It was a woman. Firefighters were able to arrive in minutes because they were training just around the corner.
"We just happened to be at the right spot at the right time," said Steele. We just decided that you know, we're going to help in any way possible that we can, and that's what we did."
Firefighters arrived, shattered a window, and pulled the woman to safety.
Logan-Rogersville Fire Chief Richard Stirts says there were two fires. One in the main house left behind melted paint and destroyed the inside. Another fire in the unattached garage behind the house destroyed an SUV.
"(They were) a couple of ladies out delivering Amazon packages actually saved the lady's life," said Logan-Rogersville fire chief Richard Stirts.
Chief Stirts says they are investigating the fire as arson, and it says it may have been the homeowner who did it.
To report a correction or typo, please email digitalnews@ky3.com
Copyright 2023 KY3. All rights reserved.