Reality check on 2020 law to improve Missouri Coroner standards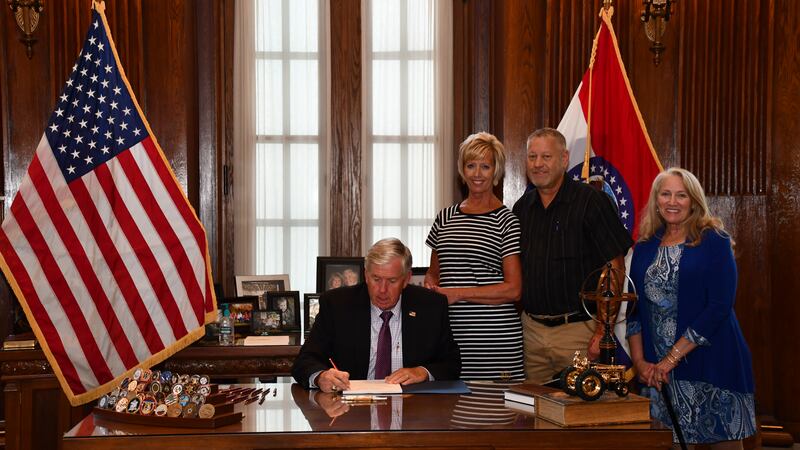 Updated: Apr. 10, 2023 at 7:00 PM CDT
KANSAS CITY, Mo. (KCTV) - Nearly three years after the bill signing, Missouri coroner standards remain unchanged.
In the state of Missouri, just about anyone can be the county coroner. The only requirements are that you must be 21 years old, you had to have lived in Missouri for a year and the county you're serving in for six months — and you must be a United States citizen.
The county coroner is the person who determines the cause of death that's put on the death certificate. Some states require a coroner to be a medical doctor, or at least have some medical training, but that's not the case in Missouri.
If this story sounds familiar — it should. Our investigative team first called attention to this issue a year ago, and it's been two and a half years since the Missouri Legislature passed a bill and created the Missouri State Coroners Training Fund, and called for a commission to address the low standards.
According to the state's website, here's the Mission of that board:
The coroner standards and training commission shall establish training standards, by rule, relating to the office of county coroner. These standards shall relate to the operation of the office, the legal responsibilities of the office, and the technical skills and knowledge required of the office.
It sounded good on paper.
Jay Minor was first proud when the law passed. He fought for the law after the fiasco surrounding his son's death 12 years ago. We first spoke with him a year ago.
Jaykeb Minor was 27 years old when he died.
"I trusted that corner was supposed to know what he was doing," said Minor.
No autopsy was done. Blood was drawn, then lost. At first, the cause of death was listed as a drug overdose, but the toxicology report didn't support that. Later, the cause of death was listed as cardiac dysrhythmia, meaning Jayke's heart stopped. But even now, his father believes he will never really know why his son died. Jayke's death report actually had another person's name on it that was scratched out. Jayke's name was written above it in pencil.
"The bigger question to me is how many families did this happen to that nobody ever knew? Because they trusted that coroner," said Minor.
Jay Minor fought for the legislation so no other family would have to go through what his family has gone through. He's still fighting—and growing more and more frustrated.
Willie Harlow is frustrated too. He's been the Saline County Coroner for 20 years and worked with Minor to get the legislation passed.
"It's all well and good to sign something into law," said Harlow. "But if you don't ever put it into action, it's not worth the paper it's written on. This commission has never been put into action."
Harlow was initially on the commission but resigned in frustration because of the lack of action.
"Missouri (has) the most flawed system I've ever seen. And it's discouraging to me that we are where we are now that we're no farther ahead," said Harlow.
We asked the Department of Health and Senior Services for an update. The department responded that the State Coroners Training Fund has a balance of $757,597.65. No money has been spent from the fund, or requested by the Missouri Coroners' and Medical Examiners' Association.
Three people are currently seated on the commission. That means there are still five vacancies. Until enough commissioners can be seated to make a quorum, no action can be taken.
Jay Minor continues his fight for change.
For more KCTV5 Investigates stories, click here.
Copyright 2023 KCTV. All rights reserved.