Family dog killed, another injured in attack at boarding facility
Published: Mar. 20, 2023 at 4:34 AM CDT
OLATHE, Kan. (KCTV/Gray News) - A Kansas family is heartbroken at the loss of their beloved pet dog after they say he was attacked by another dog at a boarding facility.
The Crowells' dog, Bauer, was a 15-year-old Pomeranian-Shih-Tzu mix that weighed 10 pounds. One bite killed him when he was attacked by another dog at Lucky Paws KC, a boarding facility in Olathe, Kansas.
The family's other dog, Henry — a 10-year-old mini labradoodle mix — was at the same facility. He had numerous bites requiring emergency surgery. He's now on a cocktail of medications and has to wear a cone around his head to keep him from messing with his sutures and drains.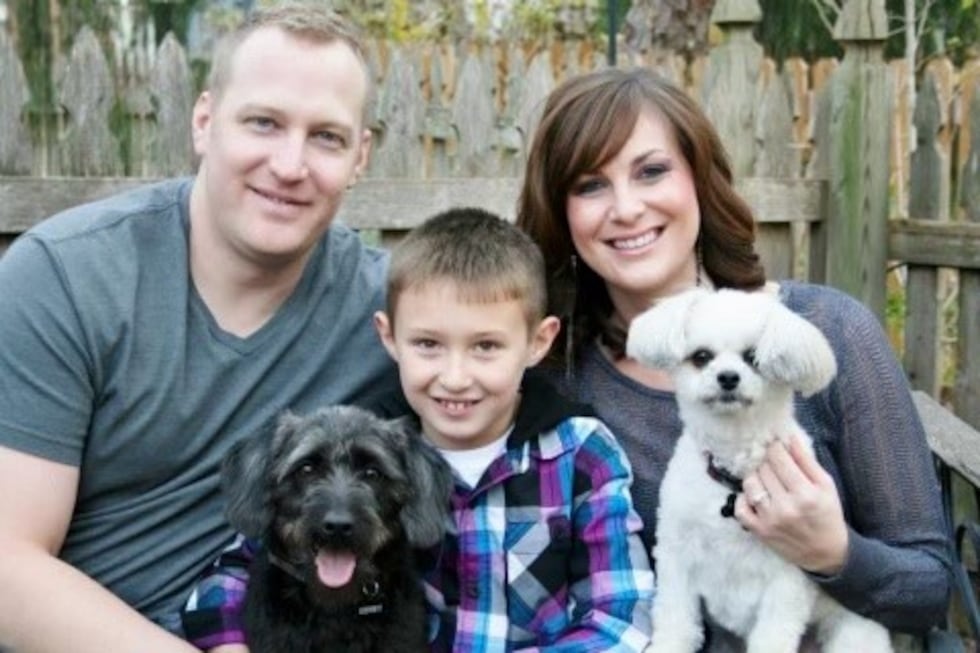 "I just — I don't understand how it could have happened," Briana Crowell said.
The Crowells said they were out of town and trusted Lucky Paws to take care of their beloved pets.
"You entrust someone to look after your dog, and the last thing you would ever imagine that you would get a phone call to find out that your dog had passed in less than 24 hours after dropping them off," Briana Crowell said.
Olathe Animal Control completed an investigation into the incident. Their report confirms several suspicions the Crowells had regarding the attack, according to KCTV.
The family questioned if larger dogs were mixed with smaller dogs. The report reveals 17 dogs were in the outside run, and four were smaller.
"This could have been completely avoided if they would have taken the proper care and had the proper protocols in place," Jordan Crowell said.
The family points to Lucky Paws' own website, which states it's "fully supervised." Another section says play groups will remain small, and groups will be determined by size. Another section says, "Large and small dog areas are separated."
The animal control report revealed the dogs were outside, and a female employee was preparing food in the kitchen with the door propped open when she heard "a commotion." She told animal control there were two dogs "fence-fighting," but no one appeared to be injured so she went back inside.
Bauer was later found deceased under a seesaw.
The report also details a lack of cooperation from Lucky Paws staff as animal control tried to get information regarding the attack. They eventually brought a police officer to the facility, where the owner, Harwin Sandhu, refused to give information on the employee who worked at the time of the attack.
The report details how Sandhu was advised they would get a subpoena to force cooperation.
A supplementary incident report details a second visit to Lucky Paws, where investigators noted "no one was outside with the dogs." This was just five days after the fatal dog attack.
A Lucky Paws employee also refused to provide the owner's information for the dog believed to be responsible for the attack - a Great Pyrenees.
The report notes cooperation from the owner of the Great Pyrenees and points out he was upset that no one told him his dog may have attacked other dogs, killing one, for three days.
The Crowells made it clear they aren't mad at the owner of the dog responsible for the attack. They are upset with Lucky Paws, questioning who holds facilities accountable in these situations.
The Animal Facilities Program is a division of the Kansas Department of Agriculture that oversees shelters and boarding facilities in the state. KCTV contacted them, and they confirmed they have an inspection scheduled at Lucky Paws KC, "which will take place soon."
It's unclear if they will review the report taken by Olathe Animal Control as part of their inspection.
Copyright 2023 KCTV via Gray Media Group, Inc. All rights reserved.