Man involved in altercation with Cape Girardeau officer that was caught on video makes first court appearance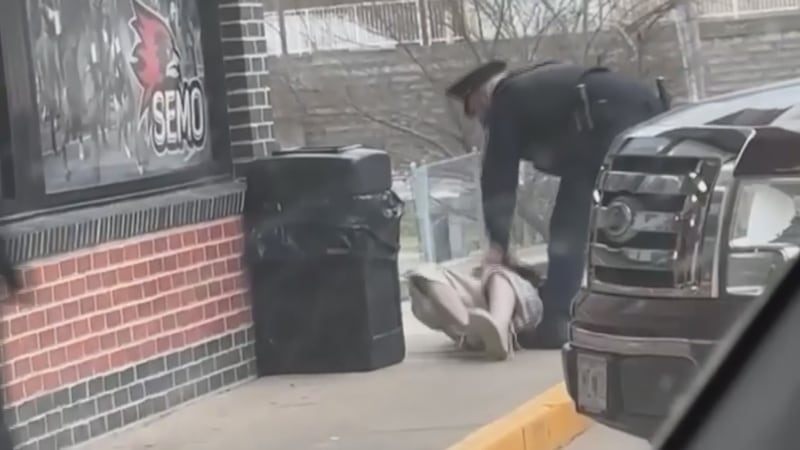 Published: Mar. 3, 2023 at 8:20 AM CST
|
Updated: Mar. 7, 2023 at 11:26 AM CST
CAPE GIRARDEAU, Mo. (KFVS) - The Jackson man accused of assaulting a Cape Girardeau police officer and trying to take his gun appeared before a judge via video on Monday, March 6.
During his initial hearing, a bond review hearing and counsel status hearing were scheduled for Monday, March 13 at 10 a.m.
30-year-old Shawn Stockard II was charged with third-degree assault, attempting to disarm a peace officer, resisting an arrest and stealing.
Stockard's bond was set at $30,000 cash.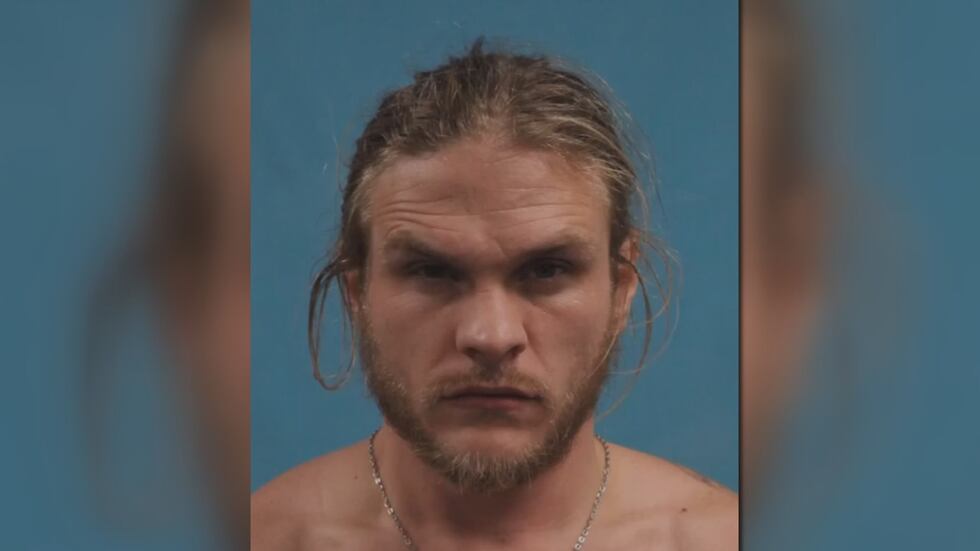 Video of a fight between Stockard and a Cape Girardeau police officer on Thursday, March 2, is making its rounds on social media, which has many wondering what happened.
Snippets of the video show a struggle between the officer and Stockard, with the officer punching him in the face at the Rhodes 101 Convenience Store on North Sprigg.
In response to the viral video, the Cape Girardeau Police Department released a statement and body camera video from the officer, who was identified by the department as Officer Willis.
Police say an officer was called to the store at about 3:30 p.m. to a report of a theft.
When the officer arrived, the suspect already left the scene, but later came back while the officer was speaking to the store employees.
The officer's body camera video shows him going up to the man, identified as Stockard, and asking him several questions, including his name.
Stockard, off screen, could be heard trying to answer, when the officer asked, "What's going on with you?"
Stockard answered, "I just feel like feel like I'm tripping." He also stated that he might be having an issue with his sugar levels.
The conversation continues, but Stockard does not answer when asked for his name or identification.
When the officer tries to take him into custody, Stockard pulls away and a struggle ensues.
Police said Stockard hit the officer in the face multiple times and attempted to kick the officer.
The officer also hit Stockard in the face and grabbed his arm to try to place handcuffs on him.
Police said this is when Stockard tried to grab the officer's holster and gun, appearing to attempt to take the officer's gun.
The video then shows the officer using a Taser on him.
After the handcuffs were placed on Stockard, the officer can be heard asking him if he was OK.
He was then taken to the Cape Girardeau Police Department.
Police said Stockard was not injured in the fight, but the officer did have a small cut to the right side of his face.
Copyright 2023 KFVS. All rights reserved.