New proposal by Missouri lawmakers may change motorcycle laws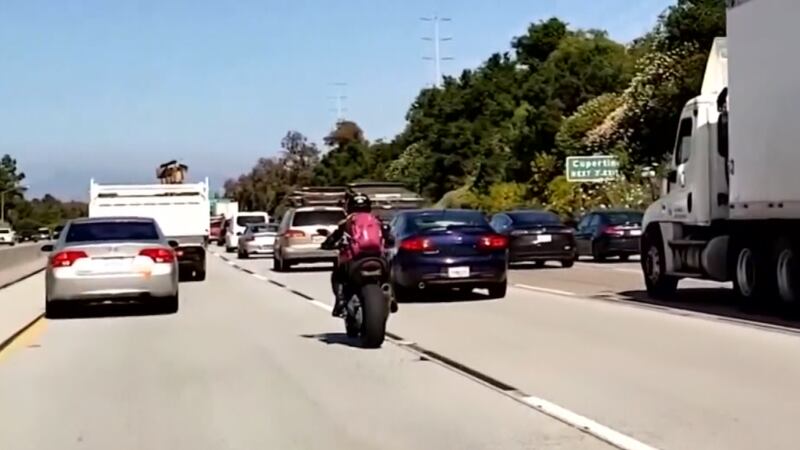 Published: Feb. 10, 2023 at 10:15 PM CST
|
Updated: Feb. 18, 2023 at 9:33 PM CST
SPRINGFIELD, Mo. (KY3) - Motorcycle riders in Missouri may see new law changes.
Missouri House bill 1046 was introduced in early February. It defines the difference between lane filtering, slowly moving through traffic at a red light, or under 25 MPH, vs. lane splitting, the telltale bobbing and weaving at high speeds drivers have known to fear.
"I think they're putting their lives in danger," avid rider Doug Housman said. "I think weaving in and out of traffic at any speed, whether you're on a motorcycle or in a car, is dangerous. It's more dangerous on a motorcycle because you don't have any sheet metal around you. You know, to protect you in an accident."
Housman isn't the only one who thinks so. Concerned drivers around Springfield say it's about time laws applied to drivers on two or four wheels.
"Now that the helmet law and everything have passed, a lot of people don't want to wear helmets and stuff like that around here and in other states," said concerned driver Gabriel Zapata. "So I mean, just makes it that much worse. If something were to happen like it's a matter of seconds and your life's over."
Housman says not only is lane splitting dangerous, but it's downright disrespectful.
"I don't mean split," said Housman. "Because I just don't feel like it's polite to the vehicles on each side that you're splitting. It's almost like cutting in line or something to get to the stoplight."
Housman says you're protected when you're driving a car, but when you're on a motorcycle, you're not.
"It's riding in a cage or riding uncaged," said Housman.
To report a correction or typo, please email digitalnews@ky3.com
Copyright 2023 KY3. All rights reserved.