Greene County authorities searching for attempted kidnappers in Ash Grove, Mo.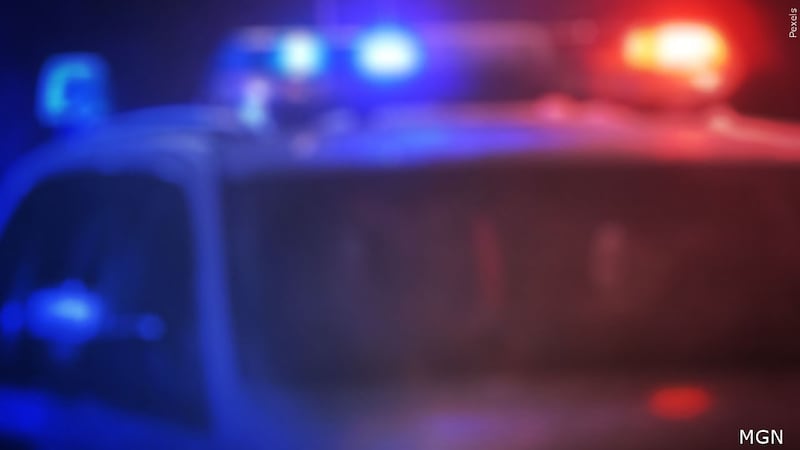 Published: Jan. 14, 2023 at 10:11 AM CST
SPRINGFIELD, Mo. (KY3) - Greene County authorities are asking for help in finding suspects who attempted to kidnap an 11-year-old girl in Ash Grove Friday evening.
According to the Greene County Sheriff's Office, the child told deputies and officers with the Ash Grove Police Department that she was playing in her backyard when a white man grabbed her and began taking her to a nearby truck. The girl was able to get free from the man and run away.
Greene County Sheriff Jim Arnott says it's cases like these where having an outdoor security camera helps you and your neighbors.
"It is so beneficial for us if your neighbor has a crime committed and you check your ring doorbell, and we're able to pull the license plate off of a vehicle and read it," said Sheriff Arnott. "It happens every day. And it's such a successful tool for us. We hope that everybody utilizes that and thinks about that. "
The man is 5′11″, 200 lbs wearing black clothing and black and white shoes. The girl told authorities the truck was a newer, unknown brand but was black with stock wheels and scratches around the wheels.
The girl also told police another male and a female were in the truck. The man in the truck is described as having black hair, no facial hair, and wearing a black coat. She described the female as having hair past her shoulders.
According to the sheriff's office, Greene County Deputies and Ash Grove Police Department followed up and checked for evidence in the area utilizing a K9 and checked for surveillance video at nearby residences, businesses, etc., with no additional information or sightings of the vehicle or suspects.
Sheriff Arnott said there are a few things parents can teach their kids to ensure they're safe.
"Be aware of your surroundings. If something looks suspicious, get away from it," said Sheriff Arnott. "If somebody comes up to talk to you that you don't know, take off. Get to the closest neighbor, and get to a safe place. If there's anything suspicious, just run away."
If you have any information regarding this incident, observed anything, or have further information, please contact the Greene County Sheriff's Office Crime Tip Hotline at 417-829-6230.
To report a correction or typo, please email digitalnews@ky3.com
Copyright 2023 KY3. All rights reserved.