Ill. Dept. of Public Health: 60% of adults, 80% of seniors have received at least 1 vaccine dose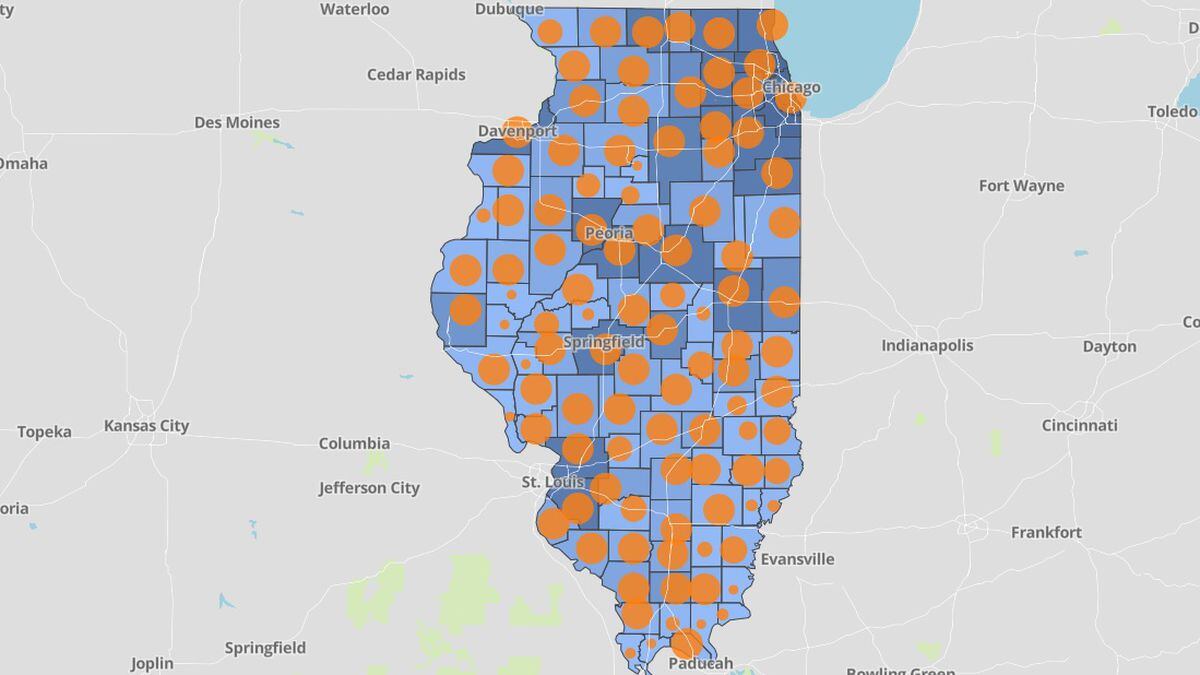 Published: May. 5, 2021 at 12:43 PM CDT
SPRINGFIELD, Ill. (KFVS) - Illinois has administered more doses of the COVID-19 vaccine than the national average, according to the Illinois Department of Public Health.
Approximately 60 percent of adults and 80 percent of seniors in the state have received at least one dose of the vaccine.
President Joe Biden recent set a goal of vaccinating 70 percent of adults by July 4.
A total of 9,546,833 vaccines have been administered in Illinois as of midnight.
The seven-day rolling average of vaccines administered daily is 71,219 doses.
On Tuesday, 96,415 doses were administered in Illinois, including approximately 40,000 doses that were not reported by pharmacies over the weekend because of a national system issue. Additional doses could be added.
COVID-19 case update
The Illinois Department of Public Health reported 2,410 new cases of COVID-19, including 30 additional deaths, on Wednesday, May 5.
Currently IDPH is reporting a total of 1,346,398 cases of COVID-19, including 22,096 deaths.
A total of 23,007,188 tests for the virus have been conducted in the state.
As of Tuesday night, 2,060 people in Illinois were reported to be in the hospital with COVID-19. Of those, 496 patients were in the ICU and 249 patients with COVID-19 were on ventilators.
The preliminary seven-day statewide test positivity from April 28-May 4 was 3.9 percent.
Copyright 2021 KFVS. All rights reserved.