Flash flooding, downed trees cause road and school closures in the Heartland
Updated: May. 4, 2021 at 8:13 PM CDT
(KFVS) - Heavy rain from storms early Tuesday morning, May 4 has caused flash flooding throughout the Heartland.
Several roads are closed because of high water.
Drivers are urged never to drive through water over roadways.
It only takes a few inches to sweep a vehicle off the road into a very dangerous and potentially deadly situation.
Downed trees have also blocked some roadways.
Crews are working to clear the debris.
Strong storms also knocked out power.
Before heading out this morning, drives are urged to be aware of water over roadways and downed trees and power lines.
The following are road and school closures reported in the Heartland for Tuesday:
Stoddard County
County Road 667, near Highway ZZ is impassable due to high water. Many fields and yards along Hwy. ZZ are flooded as well.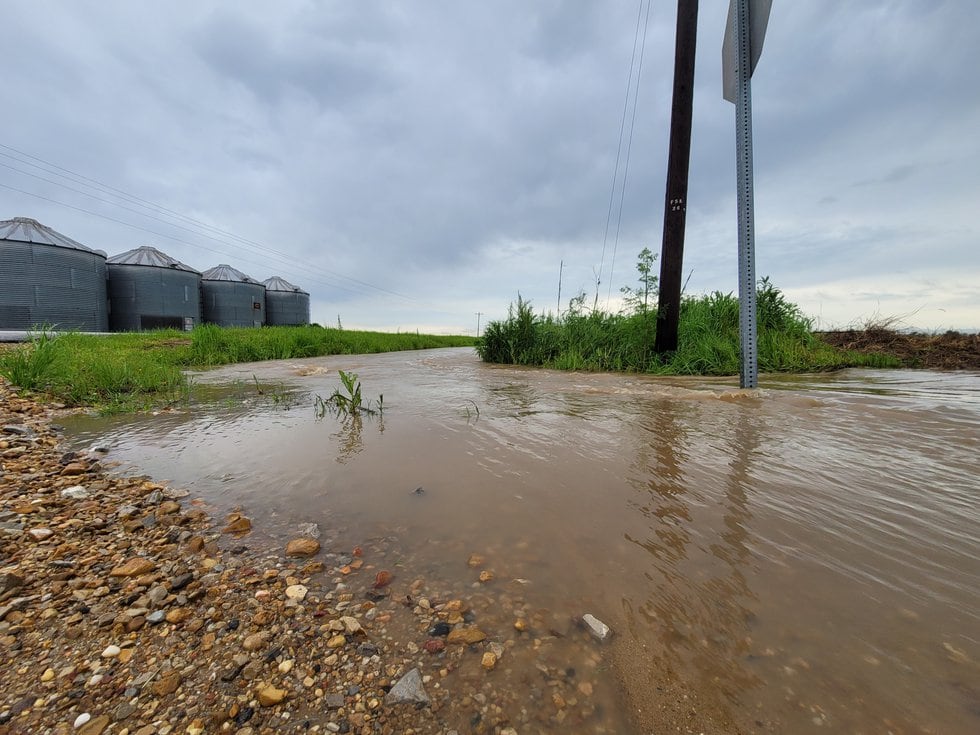 Franklin County
Highway 14 near Happy Row Road in Macedonia at the viaduct by Southern FS is is covered in several feet of water. A stalled vehicle has been reported to emergency responders. Drivers are urged to take alternate routes.
Calloway County
According to the National Weather Center in Paducah, a storm survey team reported damage near Hazel, Ky. from a microburst with peak winds of 95 mph. The damage in Midway, Ky. was from straight line winds with peak winds of 85 mph.
Carlisle County
KY 1820 is CLOSED at the 1 to 3 mile marker - Signs Posted

KY 1628 is CLOSED at the 3 mile marker - Signs Posted
Fulton County
KY 239 is BLOCKED from KY 116/State Line Road to the KY 94 intersection to allow utility crews to restore lines - duration unknown

KY 1706 is BLOCKED between KY 166/Middle Road and KY 94 to await arrival of utility crews - Duration unknown
Graves County
Overnight storms did cause some local property damage in Graves County. The worst of the damage was found to be from an area of Lynville, south to and across the Kentucky and Tennessee state line.
Hickman County
KY 123 is CLOSED at the 14 to 16mm in the Hailwell Corner Area at the Obion Creek Bridge - Signs Posted

Hickman County Schools are closed today due to power outages.
Marshall County
U.S. 641 South is open - crews cleared a downed tree near the KY 795 intersection near the Marshall County Bus Garage

KY 402 is open - crews cleared a downed tree near the Aurora end near the Old Fast Eddie's Store

KY 58 was briefly blocked by a downed tree - Site is cleared

Due to power outages several traffic signals in the Benton area and Calvert City area are out of service with 4-Way STOP signs posted - Until Further Notice
McCracken County
Clinton Road will be closed to thru traffic for an unknown amount of time because of a bridge washing out. The closure is between Wurth Road and County Line Road in Melber.

KY 1255/Bonds Road is CLOSED at the 1 to 2mm just west of the KY 450/Oaks Rd intersection - Signs Posted

KY 339/Clinton Road is CLOSED at the 1.3mm where floodwaters have eroded around the Mayfield Creek Culvert between KY 1820 and Jilson Road just north of the McCracken-Graves County Line. Once floodwaters recede some, engineers are optimistic they can complete the repairs fairly quickly.
Obion County
Due to multiple power outages and severe damage from storms, classes at the Union City School System have been canceled for Tuesday, May 4.

Obion County Schools are also closed today due to widespread storm damage.
Copyright 2021 KFVS. All rights reserved.