More than $11M will go to support Ill. health centers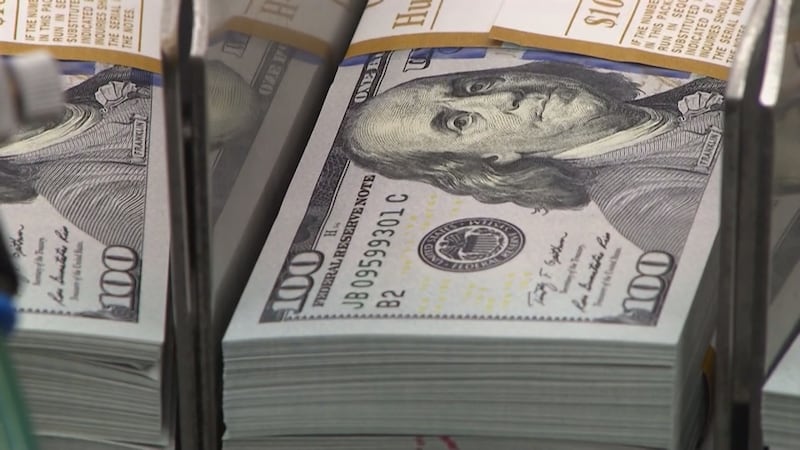 Published: Aug. 31, 2020 at 3:16 PM CDT
ILLINOIS (KFVS) - The state of Illinois will receive $11.5 million in federal grants to support 44 Community Health Centers.
The following Illinois health centers will receive funding:
Access Community Health Network (Chicago): $367,750

Alivio Medical Center (Chicago): $222,701

Asian Human Services Family Health Center, Inc. (Chicago): $220,250

Aunt Martha's Health & Wellness, Inc. (Olympia Fields): $470,481

Cass County Health Department (Virginia): $334,952

Central Counties Health Center (Springfield): $205,250

Chestnut Health Systems (Bloomington): $250,371

Chicago Family Health Center (Chicago): $60,750

Christian Community Health Center (Chicago): $279,546

Christopher Greater Area Rural Health Planning Corporation (Christopher): $85,750

Community Health & Emergency Services (Cairo): $196,474

Community Health Improvement (Decatur): $205,250

Community Health Partnership of Illinois (Chicago): $222,970

Crusader Central Clinic Association (Rockford): $242,750

Erie Family Health Center (Chicago): $521,887

Esperanza Health Centers (Chicago): $371,980

Family Christian Health Center (Harvey): $262,177

Friend Family Health Center (Chicago): $275,181

Greater Elgin Family Care Center (Elgin): $532,189

Hamdard Center for Health & Human Services (Addison): $205,250

Heartland Health Services (Peoria): $273,004

Heartland Health Outreach (Chicago): $204,100

Heartland International Health Center (Chicago): $338,023

Henderson Co. Rural Health Center (Oquawka): $210,534

Howard Brown Health Center (Chicago): $220,250

Inner City Muslim Action Network (Chicago): $31,676

Knox County Health Department (Galesburg): $219,612

Lake County Health Department and Community Health Center (Waukegan): $235,250

Lawndale Christian Health Center (Chicago): $418,705

Macoupin County Public Health Department (Carlinville): $272,544

Near North Health Service Corporation (Chicago): $240,250

PCC Community Wellness Center (Oak Park): $313,039

Pillars Community Health (La Grange): $238,043

Primecare Community Health (Chicago): $308,388

Promise Healthcare (Champaign): $226,463

Rural Health, Inc. (Anna): $175,250

Shawnee Health Service and Development Corporation (Carterville): $296,184

SIHF Healthcare (East St. Louis): $209,100

Southern Illinois University Board of Trustees (Springfield): $282,392

TCA Health Inc. (Chicago): $216,444

University of Illinois Board of Trustees (Chicago): $167,000

VNA Health Care (Aurora): $381,339

Whiteside County Health Department and Whiteside County Community Health Clinic (Rock Falls): $285,852

Will County Health Department (Joliet): $217,748
The funding comes from the U.S. Department of Health and Human Services health center cluster grant program.
"Community Health Centers are a critical resource for millions of Americans – particularly in racially diverse and medically underserved communities that have been disproportionately impacted by this pandemic," said Senator Dick Durbin. "Senator Duckworth and I will continue to fight for additional funding to support health centers throughout this pandemic and beyond."
"Community Health Centers are on the front lines of this deadly pandemic, helping save lives throughout Illinois and across the country while reducing health inequities," said Senator Tammy Duckworth. "I'm proud to join Senator Durbin in announcing this infusion of federal funding to help our state's health centers continue to serve their communities during this public health crisis."
Copyright 2020 KFVS. All rights reserved.