Perryville adds tractor museum as another tourism attraction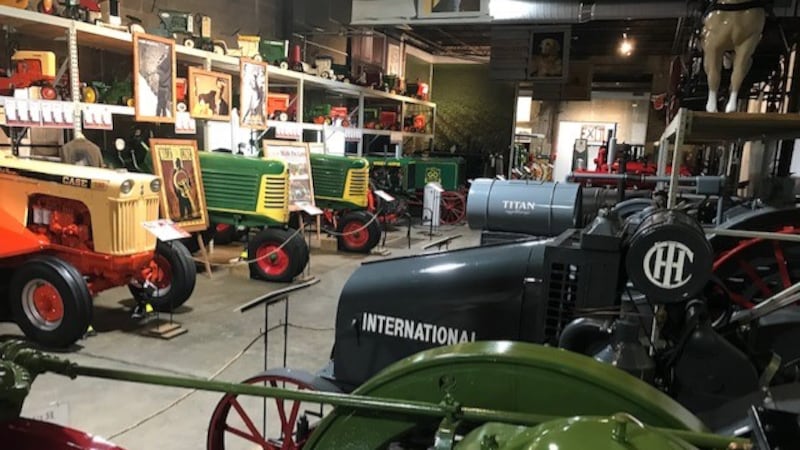 Published: Aug. 10, 2020 at 3:16 PM CDT
PERRYVILLE, Mo. (KFVS) - The American Tractor Museum held it's grand opening event this past weekend bringing in hundreds of spectators to view more than a hundred tractor and tractor memorabilia.
This is the latest addition to the tourism city of Perryville, this time highlighting tractors and equipment used from the late 1800s to the 1950s era.
Each tractor on the floor of the museum is unique and has a QR code available where visitors can scan to learn more about the history, see pictures and other items associated with that individual tractor.
Perry County Heritage Tourism Director Trish Erzfeld said it was inspiring to see so many people bringing their children and introducing them to the evolution of how tractors progressed through time and how they were used.
"We think we know what tractors are until you step into the world here at the American Tractor Museum because you see machines here and you see engines here that you wouldn't of thought, how did they work or what were they meant for," Erzfeld said. "It really is a learning process. You can see how the tractor itself grew."
Most of museum's tractors that are on display are from the collection from Kenny and Rhonda Buchheit of Perry County.
The museum is located on Main St. in Perryville at the Catalyst Welcome Center. They are open from Monday through Friday from 9 a.m.-4 p.m.
For more information, visit their website.
Copyright 2020 KFVS. All rights reserved.