Tractors line Hwy. 51 to honor Stoddard Co. man
Updated: Jul. 1, 2020 at 8:52 AM CDT
STODDARD COUNTY, Mo. (KFVS) - Dozens of tractors lined Highway 51 in Stoddard County on Tuesday, June 30.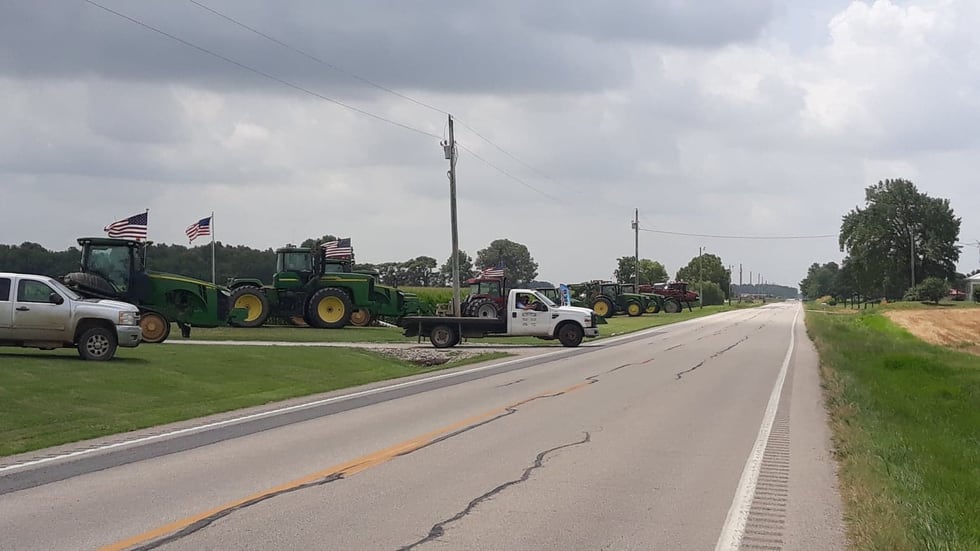 Businesses, farmers, and many others came together to honor the family of Landall Zoll.
Zoll, 40, of Dudley, Mo, unexpectedly died at his home on June 26, 2020.
Zoll is known as a big part of the farming community.
He farmed with his dad all his life.
People from all over the area, including Dudley, Puxico, and Fisk, parked their tractors on the side of the road, standing by as the funeral procession passed by.
Funeral services for Zoll were heled on Tuesday, June 30 at the White-Sanders Funeral Home in Fisk.
Copyright 2020 KFVS. All rights reserved.