Beshear confirms three new cases of coronavirus in Kentucky, four total reported in state
Cases reported in Harrison, Fayette, and Jefferson Counties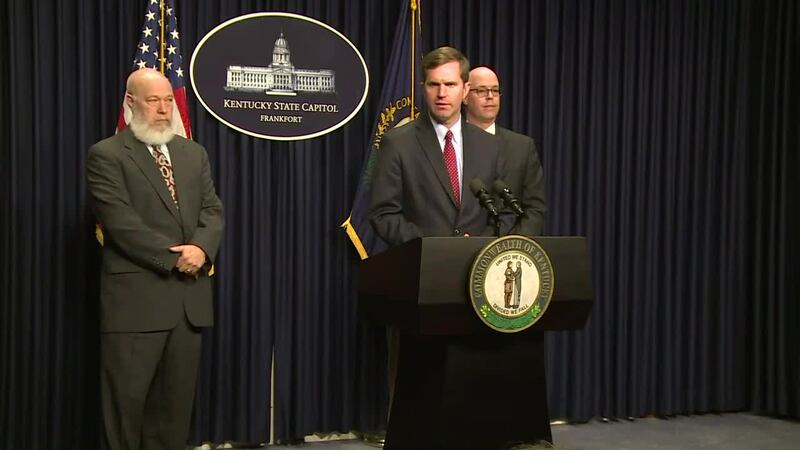 Updated: Mar. 8, 2020 at 7:08 PM CDT
FRANKFORT, Ky. (WAVE) - Kentucky Governor Andy Beshear confirmed in a livestream Sunday afternoon that three new cases of coronavirus have tested positive.
Beshear said the state lab confirmed three new cases of coronavirus in Kentucky Sunday afternoon, bringing the total number of cases to four. Cases have been reported in Harrison, Fayette, and Jefferson Counties.
This was announced just two days after the first case was confirmed in Harrison County Friday afternoon.
PREVIOUS STORIES:
The four patients have all been reported in isolation.
The governor announced that there was no further information to give at this time, but informed that an update would be given tomorrow morning at the Capital.
Mayor Greg Fischer has announced a briefing about COVID-19 in Louisville tonight at 7:00 p.m.
Copyright 2020 WAVE 3 News. All rights reserved.