Gov. Beshear confirms Kentucky's first coronavirus case, urges calm
State of emergency declared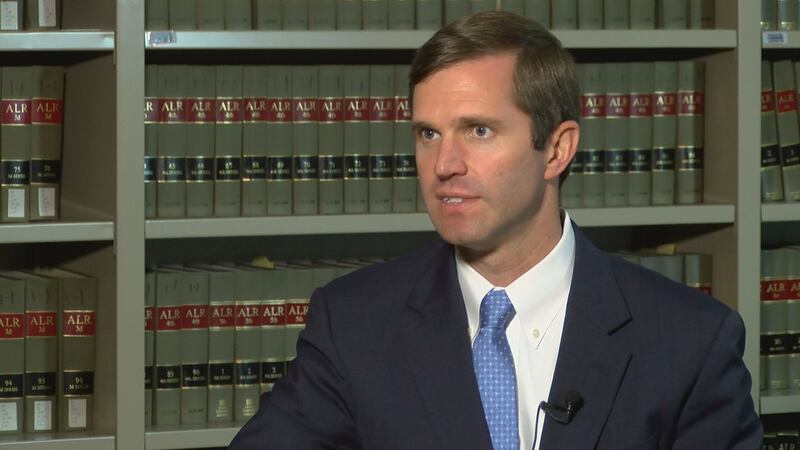 Updated: Mar. 6, 2020 at 11:08 PM CST
FRANKFORT, Ky. (WAVE) - Kentucky Gov. Andy Beshear announced at a last-minute news conference Friday that state health officials have confirmed their first case of coronavirus.
Beshear said the patient is from Lexington. They are in isolation at UK Chandler Hospital, according to Jay Blanton, a UK spokesperson.
WKYT reports the patient is from Harrison County.
Governor Beshear and Lexington's Mayor Linda Gorton both urge Kentuckians to practice good hygiene by washing their hands, taking any respiratory illnesses seriously and urged people to stay home if they are feeling sick.
"Right now, we are urging people to go about their business," Gorton said. "It's just if you feel sick, stay home."
The governor also revealed that just before 5 p.m. Friday, he filed a state of emergency so that Kentucky has every tool needed to combat a coronavirus outbreak.
"While the overall threat to Kentuckians is still low, we as a state are going to take every necessary action to protect our people," Beshear said. "Declaring a state of emergency certainly doesn't mean any family should panic. It just means that we're going to be ready and I want to make sure that every single resource that we could need we have right now."
While announcing the important news, Beshear also urged calm.
"There is no need to panic," he said. "We will face this. We will face this together. We have amazing health care providers in Kentucky. We will protect each other.
"Kentuckians can and should still go to churches and basketball games," he said. "People should go about their daily lives but practice better daily hygiene."
In attendance with Beshear during Friday's announcement was Acting Secretary Eric Friedlander and Public Health Commissioner Dr. Steven Stack.
Copyright 2020 WAVE 3 News. All rights reserved.