Five people shot outside American Legion, man arrested
Updated: Oct. 6, 2019 at 5:53 PM CDT
EVANSVILLE, Ind. (WFIE) - Police are investigating a shooting that happened in the parking lot of the American Legion in Evansville.
That's on Chestnut Street.
It happened just before 3:00 a.m. Sunday.
Authorities confirm there are five total victims. They say three of them have serious injuries and were taken to the hospital.
Hospital officials confirm one victim is in good condition.
The other two victims refused medical care. The police affidavit shows those victims were working security.
Four cars were also hit by gunfire.
Police say an officer in the area heard the gunshots just before 3 a.m. and responded.
They say police saw 37-year-old Keymo Johnson running from the scene, and he was taken into custody in the area.
After daybreak, police say they located a gun with five spent shells in a storm drain. They say it was in the same area where Johnson was taken into custody.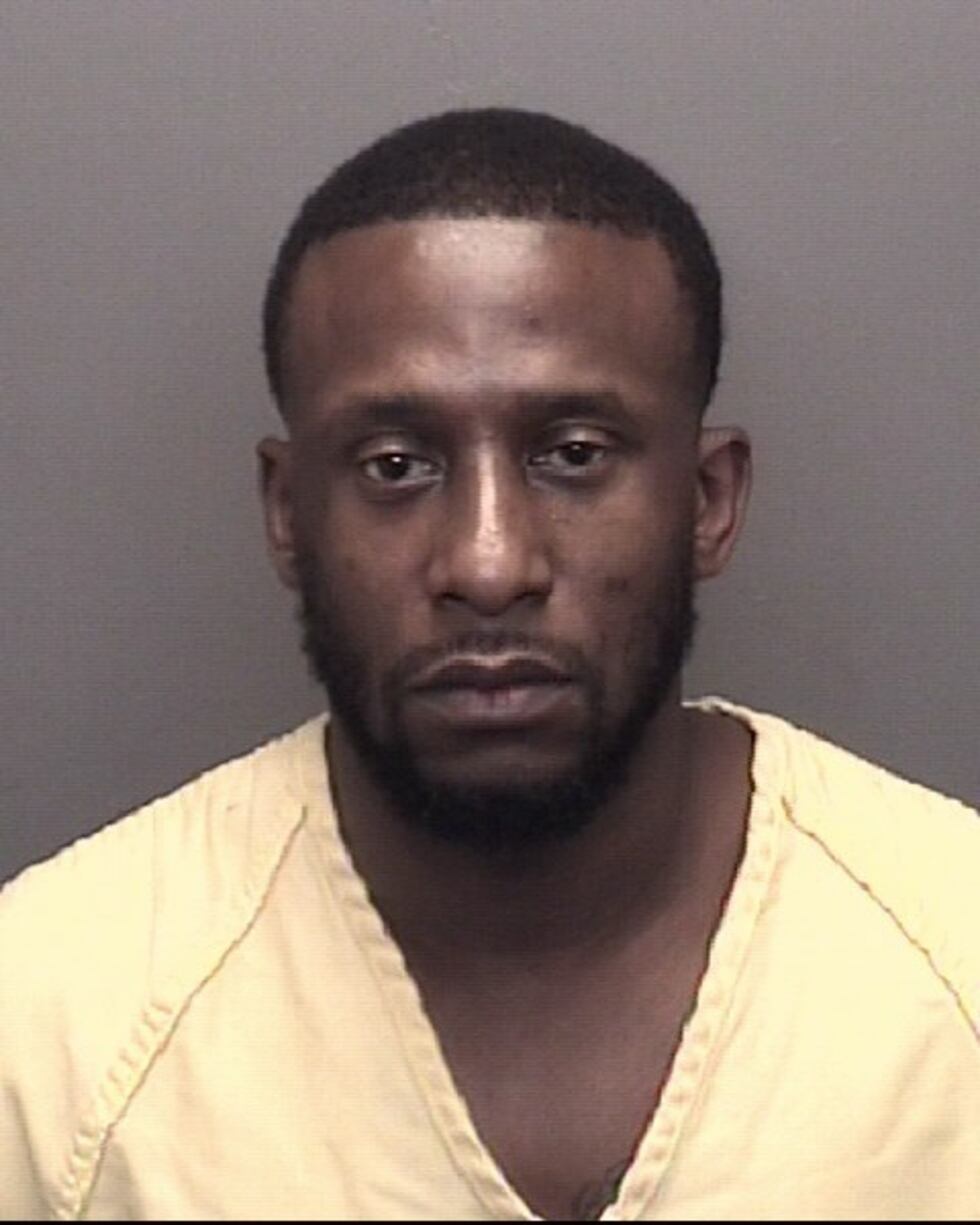 According to the jail website, his charges include attempted murder, battery with a deadly weapon, criminal mischief, resisting law enforcement, and possession of a firearm by a serious violent felon.
Records show Johnson has a long criminal history.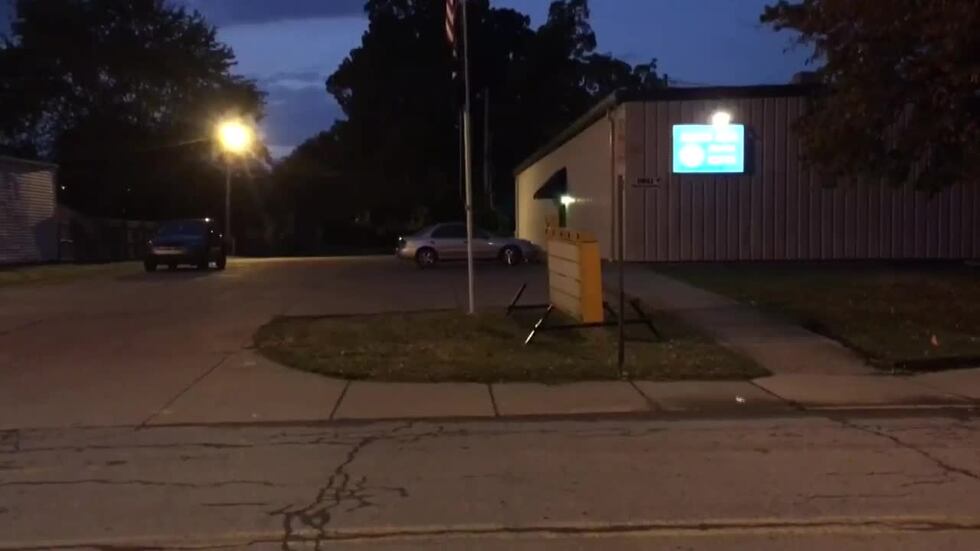 Police say they have been monitoring the area because of several recent crimes.
Investigators say Johnson had been in an argument with one of the victims inside the Legion bar and was told to leave.
They say he starting shooting when that person walked outside.
Pamela Mitchell is familiar with the legion and tells us she is a member. She also says she is surprised when she caught wind of what had taken place only hours before.
"It's a quiet area, it really is," said Mitchell. "And the Legion is the only place we really go to, as long as I've been here, a lot of things have been going up at the legion, but it doesn't affect us where we live at."
She normally goes during the day, but she does say there are people who hang out in the parking lot sometimes that aren't members of the legion, which she says makes her uneasy, but this won't stop her from going. She says despite the shooting, she doesn't feel unsafe to return to the place she's visited for years.
"No I'm alright," said Mitchell. "Cause I go during the day. And I go when there's not a lot of people. And everybody watches you, you know, like if I need somebody to walk to the car or something like that..."
She says she's concerned that one of the victims could have been someone she knows.
"Things happen, and a lot of the time it's just you're in the wrong place," said Mitchell.
This is the same location as a 2017 shooting.
Previous: Man sentenced to 75-yrs for 2017 murder
Darius Bushrod was sentenced to 75 years in prison for the murder of Anthony Blaylock.
As for Johnson, according to the Vanderburgh County Sheriff's Office website, he is being held without bond.
We have requested public records in this case, including body camera footage and the 911 calls.
Our reporter went to American Legion Post 354 but the person at the door said no one would speak with us tonight, however, the Indiana State American Legion Office sent us a statement, saying they're aware of the shooting and are currently investigating.
Their full statement is below.
The American Legion Department of Indiana is aware and is currently investigating the early morning shooting that took place at American Legion Post 354 in Evansville on Sunday the 6th.
Post leadership notified Department staff that the incident started earlier in the evening when two men had an argument inside of the Post. After one of the men was asked to leave, he apparently waited outside until the Post closed and opened fire on individuals leaving the building.
The Department of Indiana does not condone this act of senseless violence.
The mission of our local posts is to be a safe place for not only veterans and their family, but also the surrounding community.
Post leadership met with officers from the Evansville Police Department early this morning and are currently investigating the issue at the post level.
Information received from both Post 354 and local law enforcement will be reviewed to determine if changes to the post are necessary.
The American Legion, Department of Indiana is comprised of more than 76,000 military service veterans who have served honorably during times of military conflict in defense of their nation since 1919 and more than 1.8 million members nationwide.
If you have any questions, please contact the Indiana Legion Communications Director Tim Sproles at 317-403-6266 or by email at tsproles@indianalegion.org
Copyright 2019 WFIE. All rights reserved.