Everyday Hero: Cheryl Reinagel
Caramels for a Cause
Updated: Sep. 29, 2019 at 10:05 PM CDT
CAPE GIRARDEAU, Mo. (KFVS) - Every Breast Cancer Awareness Month, Everyday Hero Cheryl Reinagel of Kelso, Missouri gets to work in the kitchen whipping up thousands of sweets.
Reinagel has a recipe for doing good. To make it, she goes through about 50 pounds of butter every year making her signature caramels.
"That's what makes it good," Reinagel said. "Butter, cream and sugar; I mean, it's a sugar rush like no one knows!"
Sweetness is kind of Reinagel's specialty.
"I make a lot of people happy when they see me come in," said Reinagel.
Reinagel's confections sadly only last seconds on the tongue, but they definitely leave a lasting taste for doing good long after the caramels have melted. That's because Reinagel's treats are Caramels for a Cause.
"One hundred percent of the proceeds from Caramels for a Cause are donated to the Saint Francis Foundation for the Pink Up campaign," Reinagel said. "And for every large pan of caramels that we sell, it will pay for one mammogram for a man or woman who cannot afford to have this life saving test done."
Reinagel and a small group of friends and volunteers many affiliated with the Gamma Sigma Sigma Service Sorority on the campus of Southeast Missouri State University work tirelessly too cook, cool, cut, and wrap thousands of caramels each year. The treats are then sold at area businesses – two for a dollar.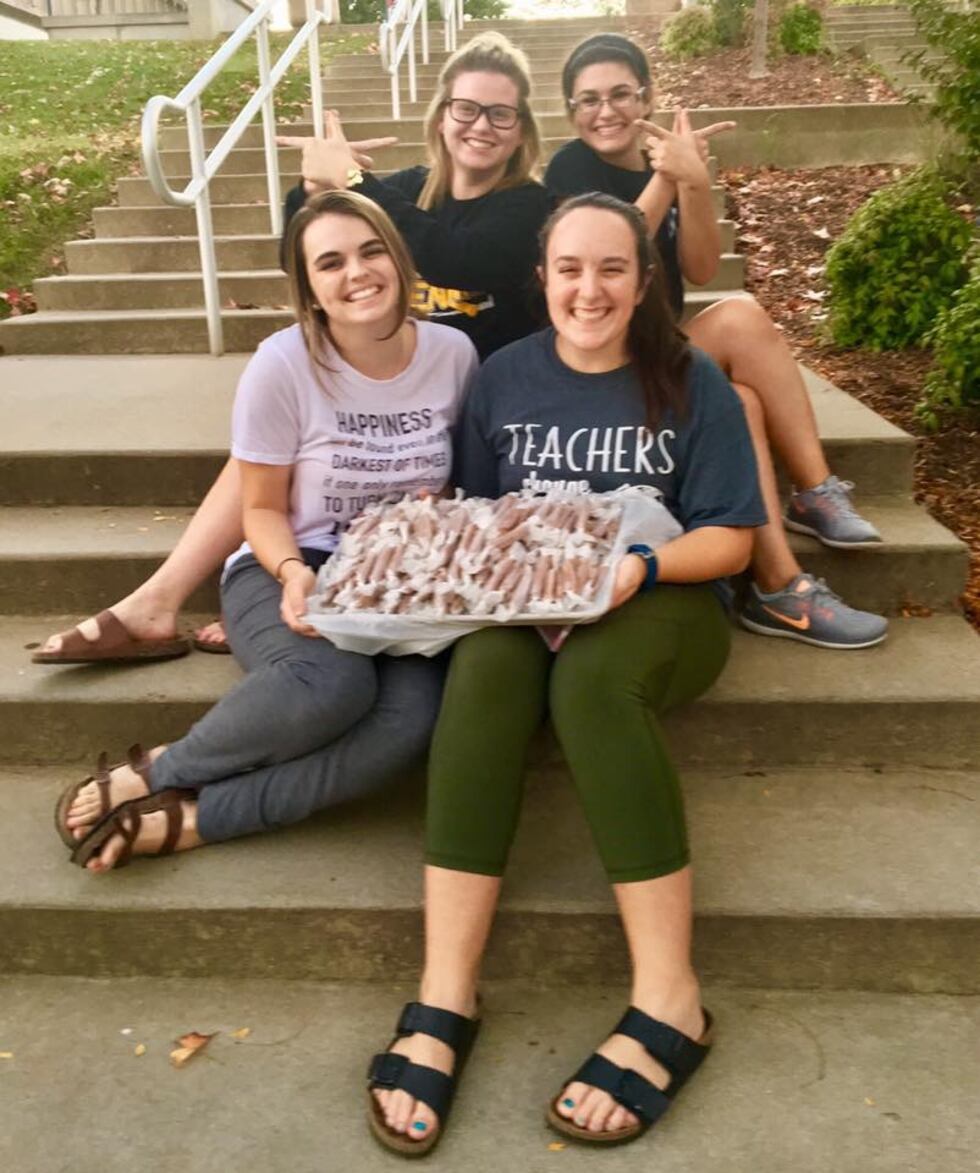 Over the past seven years, the caramels have collected some serious cash.
"The very first year, it might have been about $300 that we raised for caramels," said Reinagel. "As of last year, we donated more than $18,000 to the Saint Francis Foundation just by the sale of caramels. It's been 42,000 caramels since 2012."
Every last penny of the proceeds from the caramel sales are donated to Saint Francis Foundation. Reinagel doesn't dip into the funds to buy more butter, cream, and sugar. She buys all of the ingredients out of her own pocket so that every sweet treat is a gift
"In the summer of 2012, I lost a dear friend to a battle with breast cancer. She had been cancer free for 23 years, and it came back with a vengeance," Reinagel said. "Her name was Carolyn Woodruff, and she really lived life to the fullest. She loved these caramels, so I thought we could try to sell these caramels and make money for mammograms."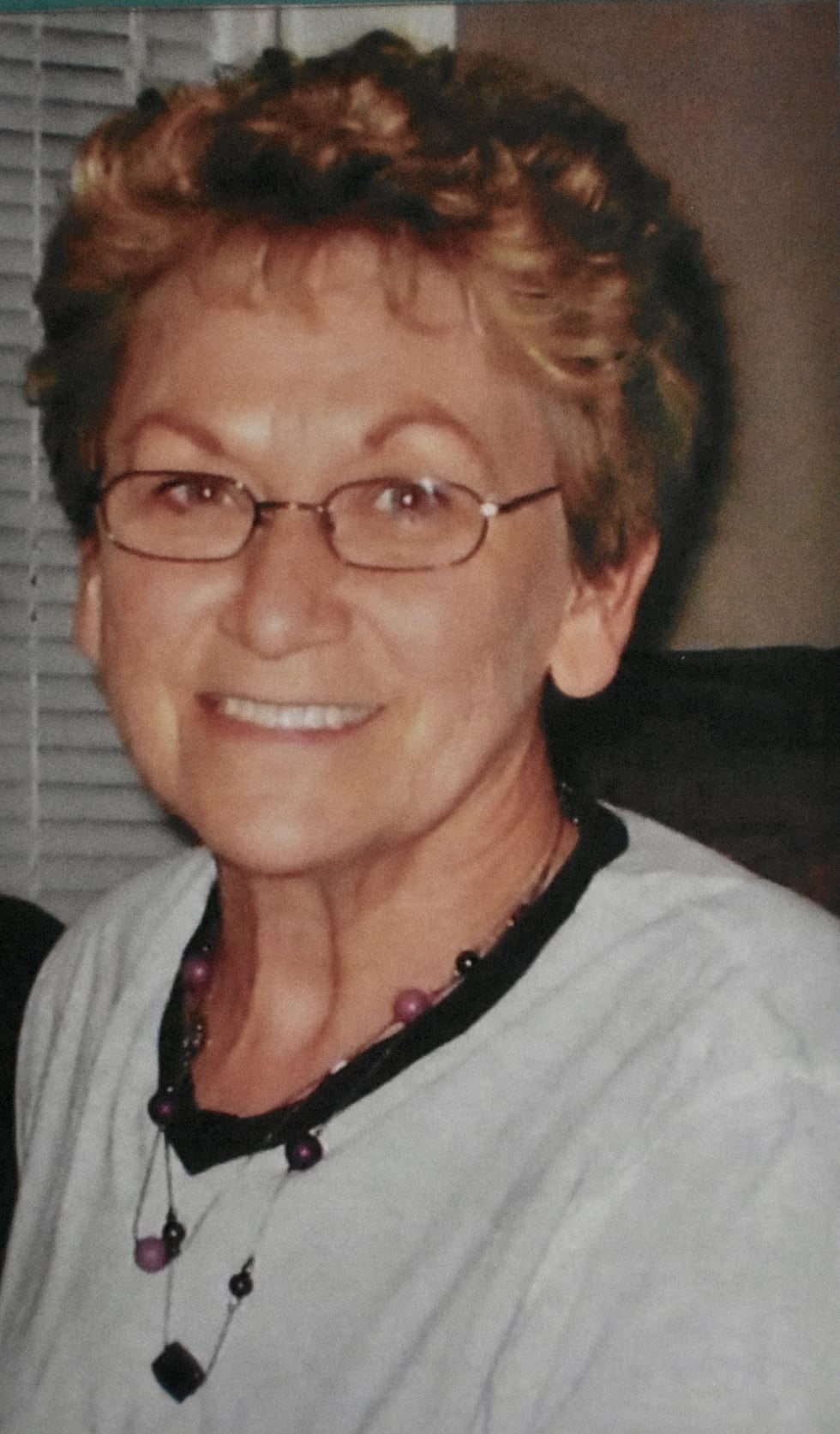 There's no way to know how many lives Reinagel's caramels may have saved by funding the tests to detect breast cancer early. What's more tangible, is the talk in the kitchen that's made Reinagel realize that nearly everyone is touched by the dreaded diagnosis.
"One in eight women in the United States will have breast cancer in her lifetime," said Reinagel. "I'm sitting with four different girls every weekend and I hear their stories about how their mother, or their grandmother is dealing with breast cancer."
Some of Reinagel's friends have fought their own battles with breast cancer. Caramel volunteer Georgia "Cookie" Little is a breast cancer survivor and knows just how important a mammogram can be.
"Since I've had breast cancer myself – it's a great tool," said Little. "It was 29 years ago. I found it myself and had a mammogram it was positive."
That's why every weekend in October and November Reinagle is in the kitchen – stirring up a pot of hot candy to sell more caramels for a cause that's close to her heart.
"The time that I spend to make four batches of caramels on a weekend does not compare to the time that someone sits in chemo," said Reinagel. "So, I kind of look at this that way. I can spend that time over a stove but look at what someone else does. And if we can do something to offer those mammograms and those screenings to people – because for every pan of caramel I sell, that'll pay for that mammogram. That's why I do it."
Caramels for a Cause are available at the following businesses in Cape Girardeau and Jackson:
Saint Francis Healthcare System Gift Shop

The Book Rack

Wish Cape

Crosnoe Gold & Silver

Sunny Hill Garden Center

Busch's Pet Products

STA Café

High Street Station

Sandy's Airport Restaurant

Cutting Edge Salon (Jackson, MO)
Breast Cancer Awareness month may be Reinagel's busiest time, but she doesn't sit still the rest of the year. She's an active member on the board of Seeds of Dignity ministries, a non-profit working to improve the lives of impoverished families in the Philippines. She also organizes the Cape Girardeau Soles4Souls shoe drive in the spring.
If you know an Everyday Hero you'd like to recognize, click here to make your nomination.
Copyright 2019 KFVS. All rights reserved.