Fighting Parkinson's: Ringside view of patients taking back their lives
Published: May. 13, 2019 at 10:30 PM CDT
CAPE GIRARDEAU, MO (KFVS) - From the outside, it's ordinary...just another building along William Street in Cape Girardeau.
But, take a closer look inside, and you'll see something extraordinary is happening.
There's a pretty good chance you'll get a ringside view of men taking back their lives.
Close to 20 men come to this boxing gym three times a week.
"We're learning, everything we do now we're learning something new ever week," said Danny Rees.
This is Danny's passion.
"When I was 16, I started boxing."
He opened this gym to help kids, but it's become about the entire community...and now, even patients with Parkinson's Disease.
"We know we can make somebody stronger, make somebody more versatile," said Rees. "We can give them their life back."
It all started with Steve Douglas, a Parkinson's patient from East Prairie.
He heard about this gym and figured, he had nothing to lose.
"Within weeks I saw an improvement in my walk," said Steve Douglas.
It didn't take long for word to get out.
"When I first came here I couldn't do much. I normally only did two to three sit-ups," said Tim Estes. "I did 100 [sit-ups] already this morning."
It's a team effort.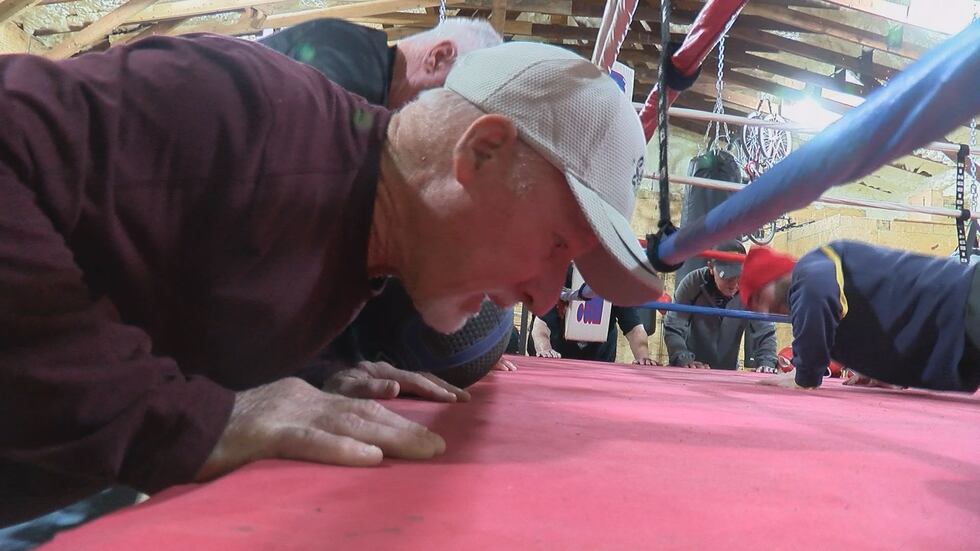 They have several volunteers, input from physicians, and research that's being done by a Mizzou med student.
"It just shows how anything can happen anywhere."
Ash Sampath initially focused his research on how well Parkinson's patients are cared for in a rural area.
He met a physician in East Prairie who directed him to Danny's gym in Cape Girardeau.
"It became very apparent this could help a log more people than just Steve," said Sampath.
Samath comes once a week to collect data.
"Boxing deals with balance, so you're balancing doing different movement," said Sampath.
Part of what they are learning is how to customize each workout.
"Everyone needs different exercises, everyone needs to be targeting different things," said Sampath.
Take Michael Brown for instance.
Michael was hit by a car years ago.
He had a head injury, and suffered a massive stroke.
He also has Parkinson's Disease.
"He loves being here," said Shirley Fann, Michael's mother. "This is wonderful, this is one of the best programs going in southeast Missouri."
Shirley Fann makes the trip from Puxico to bring her son, Michael, every week.
"He's not going to miss a time, said Fann. "I think he would probably hitchhike."
She said Michael is now walking better, talking better and overall has a better outlook on life.
Whether it's literal or figurative, Gene Garrison puts on the boxing gloves everyday.
Gene has been living with Parkinson's for 11 years.
He has no problem telling his disease to get in the ring, even when it hurts.
"Some days are harder than others," said Garrison. "We have an excellent leader in Danny Rees. He's pretty much a drill sergeant in my opinion. But, that's what it takes...someone to push."
It's all about restoring mind, body and soul.
"I think there's some value in being with each other, sharing shared experiences and what's worked for them," said Steve Douglas.
There's comfort in knowing they aren't fighting this disease alone.
"Every week we see some changes," said Danny Rees.
Part of it could be because of the new friendships.
"This place is full of laughter," said Danny Rees. "Honestly that's one of the biggest things, their confidence in just walking and stepping out in the world again."
Before every class, they gather together and pray.
Faith is the foundation for everything they do at the gym.
"When we hold hands and pray, you can feel the holy spirit here...you can feel the presence of God," said Rees.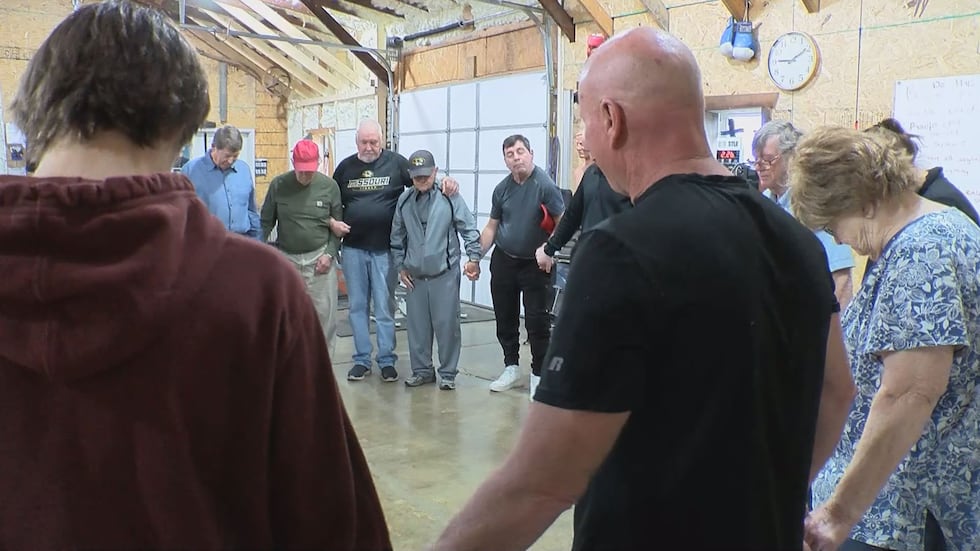 It's the faith they need to get through the day, and the ones to come.
"This is probably the biggest punch they've ever been hit with," said Rees. "Most of them would trade all the money they have to be normal again."
Danny's gym has become their new normal.
And, it sure helps to have a lot of positive new friends in their corner.
"Fight it, fight it, fight it," said Gene Garrison. "If you can't stand up, work to where you can. If you can't walk, work to where you can."
Right now, the Parkinson's program is free to all of the participants.
It's part of the Christian Boxing Academy and Learning Center which operates several other ministries too, including a mechanic shop for kids to learn the tools of the trade.
They also have a bicycle ministry where kids can earn a bike, and they also give bicycles to the homeless.
They hope to add ministries in the future, including a music room where youth can come and be creative and learn different instruments.
Donations are appreciated as everything they do is based on generous gifts, and help from volunteers.
Check out the ministry on the Christian Boxing Academy and Learning Center Facebook page.
Copyright 2019 KFVS. All rights reserved.