12 apps parents should know more about
Updated: Apr. 30, 2019 at 8:29 PM CDT
CAPE GIRARDEAU, MO (KFVS) - There seems to be an app for just about everything these days.
From watching your favorite television shows, to ordering your favorite meal. But there are also apps to send photos and video that delete after being opened, to post embarrassing stories about others, and to meet strangers.
While many apps, including dating apps, have age limits, they can easily be bypassed.
Detective Scott Phelps with the Poplar Bluff Police Department has more than 20 years in law enforcement, many of them with the Southeast Missouri Cyber Crimes Task Force, which is an affiliate of the Missouri Internet Crimes Against Children Task Force.
"As you know kids today younger and younger are getting cellphones and they don't understand that everybody out there is not a good person," Phelps said. "We worked a lot of cases where kids were using their phones irresponsibly."
Phelps said a lot of those were related to pictures.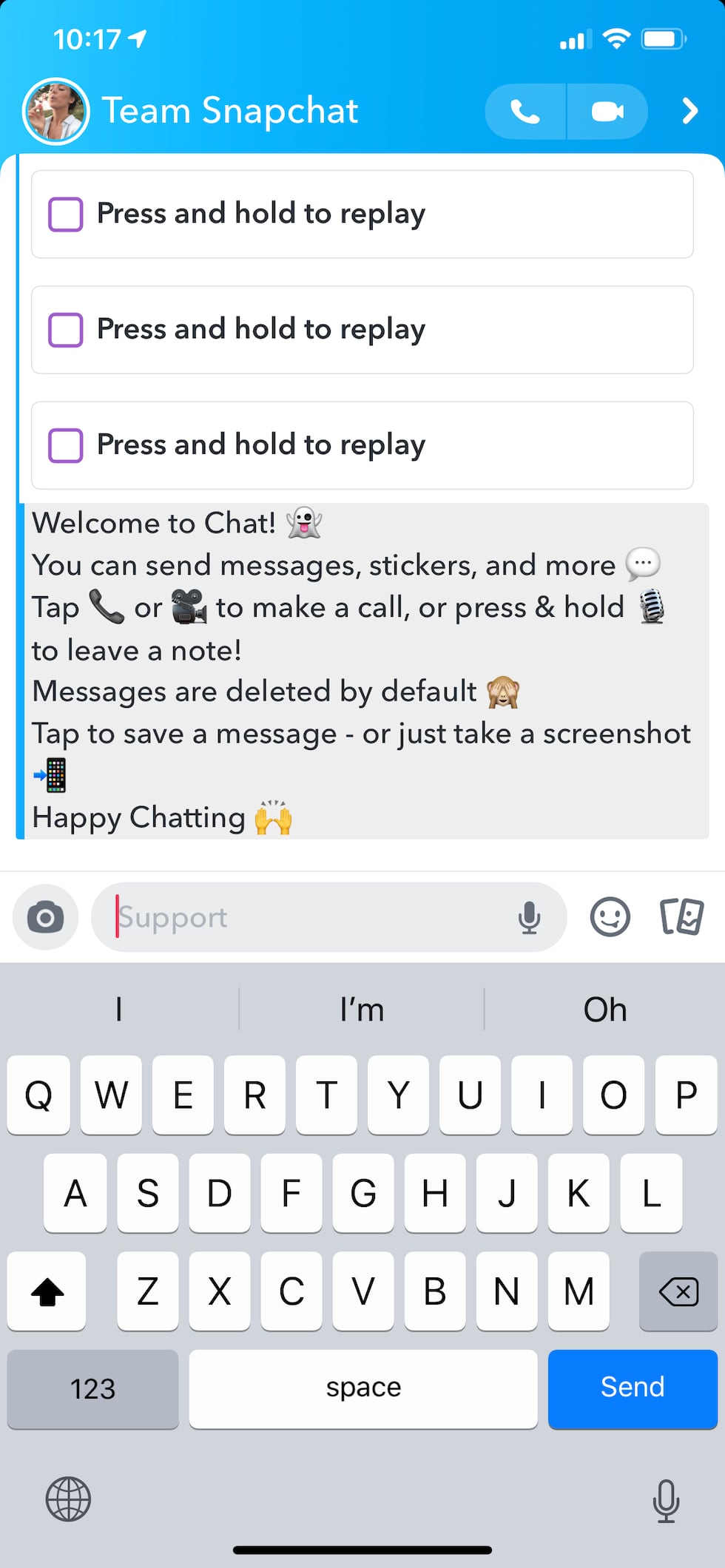 Snapchat is a popular app that does just that. After sending a photo or video, they are supposed to delete if the receiving party does not take a screenshot.
"A lot of time I always have kids whose response is 'Yeah, but it tells me if they screenshot it.' Well so what if they tell you they screen shot it," Phelps said. "You're still in bad shape there, because the person still has the picture."
A picture, that could be around for a long time.
"Kids who send a picture out now, need to understand that picture could still be floating around out there when they're 50 years old," Phelps said.
Geo-tagging is another thing Detective Phelps said parents need to be aware of. Snapchat is one of the apps that does this with very little, if any added value to the usage of the app.
According to each apps description on the Apple App Store:
MeetMe is an app that "...helps you find new people nearby who share your interests and want to chat now! It's fun, friendly, and free!"
AfterSchool "is an anonymous and private message board for your school. Post confessions, funny experiences, compliments, feelings, and more!"
Ask.fm "ANONYMITY: discover the secrets of your frriends, classmates, and people nearby. Anonymously or openly - the choice is yours!"
Badoo "Looking to meet somebody new? Whether you want to date, make new friends or just casually chat - the right person for is waiting on Badoo"
Blendr "...uses yur mobile device's location services to connect you with the fun singles closest to you who share your interests and want to chat it up!"
FireChat "...works even without an Internet connection or cellular phone coverage ... You will be automatically connected directly with one another, creating your own network for public and private communications."
Omegle "...is the easiest way to meet and make new friends online, it allows you to text or live video chat with people from more than 190 countries! We pick a new user at random and let you talk one-on-one in private rooms, you can stop a chat at any time, you can also use all of the amazing features that it offers you, It is one of the best ways to chat with strangers without adding a new friend or waiting for someone to accept your request."
TikTok"...is not your ordinary destination for short-form mobile video. It's raw, real, and without boundaries-whether you're brushing your teeth at 7:45 a.m. or you're making breakfast at 7:45 p.m."
Tinder "...If you're here to meet new people, expand your social network, meet locals when you're traveling, or just live in the now, you've come to the right place."
Tuurnt "Explore thousands of Events near you with Tuurnt!"
Whisper "Ever wondered what the people around you are really thinking? Whisper is an online community where millions of people around the world share real thoughts, trade advice, and get the inside scoop."
Many of the apps on our list are used to send pics or videos, some could lead to bullying, or meeting strangers.
"So, a lot of the apps are geared toward that, kids I think look at and think 'meet people, meet new people' they look at it as making friends," Phelps said. "Yeah, you could make new friends, you could also meet some people who aren't very nice people."
Chrissie Roche is a mother of four. Her daughter uses the app TikTok.
"She just makes little videos with her friends, and she talks with them, and they communicate with each other," Roche said. "When she had came in and told me that she had found my friend's profile on there I was immediately concerned, not because of him as a person, but just because out of context it looks very alarming to have a 12-year-old being friends with a 26-year-old."
Roche has her own way of teaching her kids how to use their devices responsibly.
"I'll go through it with her," Roche said. "We'll look on the phone together, the profile. I'll say, I'll kind of ask my own security questions of 'Do you have any classes with this person? Do they sit by you at lunch? Do they ride the same bus as you?' Just my own security questions to see if this is somebody that she knows personally, or this is just truly somebody out on the internet."
Detective Phelps said having that conversation before something happens is key.
"Initially you make the kid understand that having any device is a privilege. It's not a right, it's a privilege," Phelps said. "Also make the kid understand that mom and dad are paying that bill, they're not paying the bill."
The Missouri Internet Crimes Against Children Task Force also recommends parents use appcrawlr to find out what the app is, and even see comments left by others for parents to make their own determinations on if the app is right for their children.
Copyright 2019 KFVS. All rights reserved.