Kentucky home birth families celebrate midwife law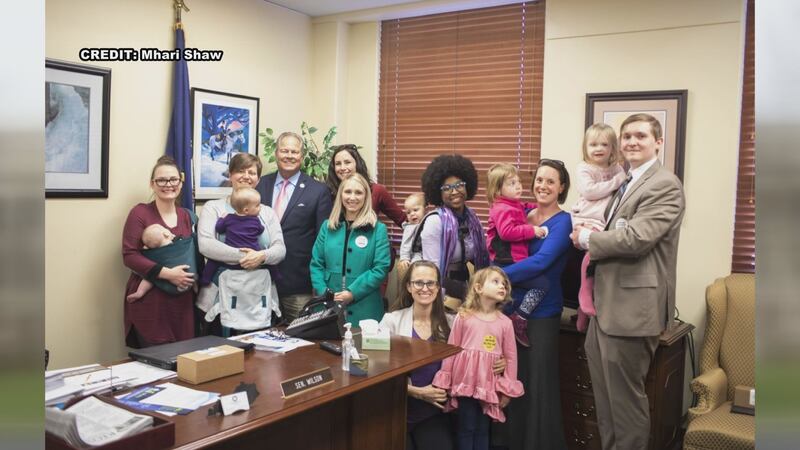 Updated: Apr. 2, 2019 at 11:49 PM CDT
LOUISVILLE, KY (WAVE) - A new Kentucky law is trying to bring a once-regulated industry, which was forced underground, out of the shadows.
Advocates want to create the safest experience possible for mothers who decide they want give birth at home instead of in a hospital.
Leacoln Bale said the law brings Kentucky midwife standards up to par with surrounding states.
Bale, a mother of two, said it was not long ago when she was deciding how to bring them into the world.
"When I was pregnant the first time, I realized I wanted a home birth," Bale said. "I wanted as natural a birth as possible, and I wanted someone who is an expert in natural birth. That is a midwife."
That's exactly what she did. Bale said home births, like the one she had, aren't for everyone, but she now wants others in Kentucky to have the same safe options she did.
"Well, right now, anyone could attend your home birth and call themselves a midwife," Bale said.
That's something Bale said took the industry underground, making it possibly more risky, but it's also something she said is about to change for the first time since 1975, when midwifery stopped being regulated in Kentucky.
Senate Bill 84 passed through the legislature with ease this year and has been signed into law by the governor.
It will license certified professional midwives in Kentucky, lay out framework for how home births will be transferred to hospitals if needed and provide oversight through an advisory board.
"Now, myself as a consumer, when I hire a midwife for my home birth, I can ask her if she is licensed," Bale said. "If she is licensed, then I know she meets a certain standard of care."
Bale said that may improve relationships between doctors and midwives, ultimately benefiting mothers giving birth.
The legislation is an accomplishment many have been working towards for decades.
It's something Bale, a Kentucky Home Birth Coalition volunteer, said she'll cherish for years to come.
"It was surreal, it was amazing," Bale said. "I'm so glad that I volunteered for this and worked for this. I have two daughters myself and I can't wait to tell them the story of how they helped."
Bale said she expects the first certified professional midwife to be licensed by the summer of 2020.
Copyright 2019 WAVE 3 News. All rights reserved.