Bill requires 'In God We Trust' to be displayed in KY schools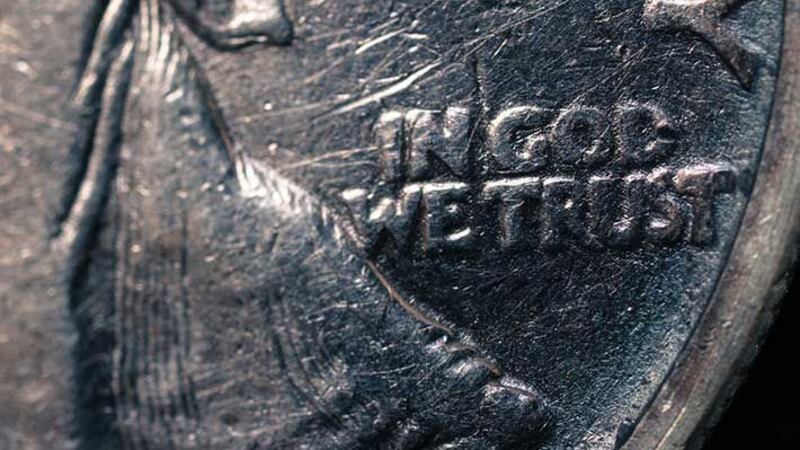 Updated: Mar. 11, 2019 at 6:01 PM CDT
FRANKFORT, KY (WAVE) - The official national motto of the United States, "In God We Trust," is on some license plates and on the money Americans use everyday.
Now, lawmakers in Kentucky want that same motto to be displayed in all public schools across the commonwealth.
House Bill 46 passed through a Senate committee with ease Monday.
It requires each public elementary and secondary school to display the national motto in a prominent location, by the start of the next school year.
The bill states this could be done via student artwork or a mounted plaque.
The motto would have to be placed in an entryway, cafeteria or common area where students are likely to see it.
Several people spoke against the bill including Rev. Jason Crosby, a pastor at Crescent Hill Baptist Church.
Those in opposition argued the bill violates the principle of the separation of church and state, and may make students of different religions, or those who are not religious, uncomfortable.
"For someone who does not believe in God, to be forced to read 'In God We Trust' on a regular basis is the equivalent of a devout evangelical Christian being forced to walk through their public school and walk by 'In Buddha We Trust' or 'In Allah We Trust,'" Crosby said.
Bill sponsor Rep. Brandon Reed, (R-Hodgenville), said he was partially inspired to file the legislation after learning the final photography project of Marshall County school shooting victim Preston Cope featured the national motto.
"He was a photography student in art class," Reed said. "The last picture he took was this picture, as you can see, it was a plaque of 'In God We Trust,' our national motto, above a pencil sharpener, above a light switch, in a classroom in Kentucky."
HB 46 passed through the full House with a vote of 72 to 25.
The bill has yet to receive a reading in the Senate. It would need three readings to be eligible for a vote.
There are only four legislative days left in the session.
Copyright 2019 WAVE 3 News. All rights reserved.