Kentucky distillers upset, left out of wine delivery bill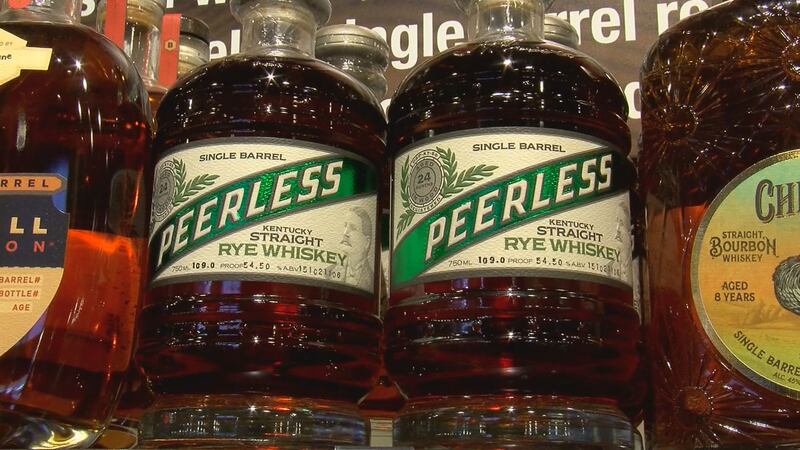 Updated: Feb. 26, 2019 at 4:03 PM CST
FRANKFORT, KY (WAVE) - Those at the Kentucky Distillers' Association would probably tell you a lot of things are better with bourbon, but it's not just barbecue sauce and bourbon balls. Now, they want to see a shot of the spirit included in Senate Bill 99.
Distillers said they feel left out of a bill that would allow wineries to ship online and electronic orders straight to your door.
KDA leadership said current language doesn't allow bourbon producers to do the same thing.
President Eric Gregory said HB 400, passed last year, does allow distillers to ship if people buy on site, but if they go home and want more bourbon he said they're out of luck.
Right now, SB 99 would allow for each person to receive up to 24 cases of wine from a seller annually. Bourbon is excluded.
A release from the KDA states that big wineries from California and other states are trying to change Kentucky alcohol laws, but fighting bourbon distillers from getting equal treatment.
Gregory said he's not sure lawmakers will change the bill.
"I don't know," Gregory said. "We keep hearing that they might pass the bill with wine only. That's a problem for Kentucky Bourbon because why would you support another states signature industry over your own. We're just seeking equal treatment to be able to provide it and spread good Bourbon all around the country."
The bill passed the through Senate earlier this month, and has headed to the House.
Lawmakers have said this session that they hope to see the Napa-fication of Kentucky, when it comes to bourbon tourism.
A statement from the KDA states more than 40 distilleries are against the way the bill is currently written.
Copyright 2019 WAVE 3 News. All rights reserved.