KY lawmakers begin discussing felon voting rights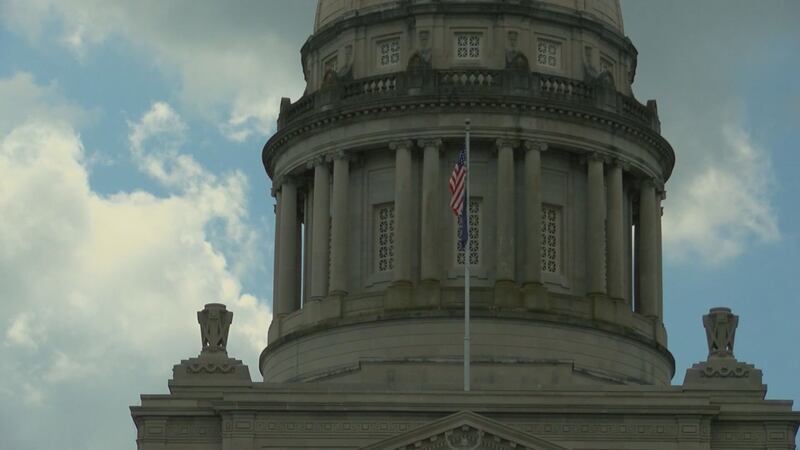 Updated: Feb. 25, 2019 at 4:34 PM CST
FRANKFORT, KY (WAVE) - A Kentucky House Committee took some of the first steps toward starting a conversation this session about automatically restoring the voting rights of felons.
Monday, the sponsors of House Bill 91 said it has support to pass through their chamber.
They add it could be on a ballot soon for you to decide.
The legislation has bipartisan support, according to its sponsors who come from both parties, but that hasn't proven to be the toughest hurdle for them in the past.
Convincing the Senate to pass the bill is a task they said has been more difficult.
In committee Monday, members said the House has passed similar legislation for the past several years.
Sponsor Representative Jason Nemes, (R) Louisville, said that a similar bill is now in the Senate, adding it could provide some hope that it is warming up to the idea of felon voting rights.
HB 91 would automatically give felons the right to vote back after serving parole and probation.
Supporters said Kentucky is one of only a few states that permanently disenfranchises people after committing felonies.
Right now, they said more than 300,000 people can't vote because of felony records.
As currently written, the bill would not give voting rights to people who commit treason, murder, some violent sex crimes and election bribery.
Sponsor Representative George Brown, (D) Lexington, said he is considering an amendment that would allow anyone to vote regardless of what felony was committed, once parole and probation are carried out.
"It seems like we've been asking the same question like why does someone deserve the right to vote, I would ask you all to rephrase that and think about why do we have the right to take away someone's right to vote," Shelton McElroy, a Louisville man advocating for the bill who cannot vote due to a felony, said.
SB 238 is sponsored by Minority Floor Leader Morgan McGarvey. It's language is similar to HB 91.
Both bills would require Kentuckians to vote-in the changes, because they'd be amending the constitution.
McGarvey said felon voting rights could be on a ballot as soon as 2020.
Copyright 2019 WAVE 3 News. All rights reserved.