Experiment shows your home is probably not as hack proof as you thought
You risk a lot for the convenience of technology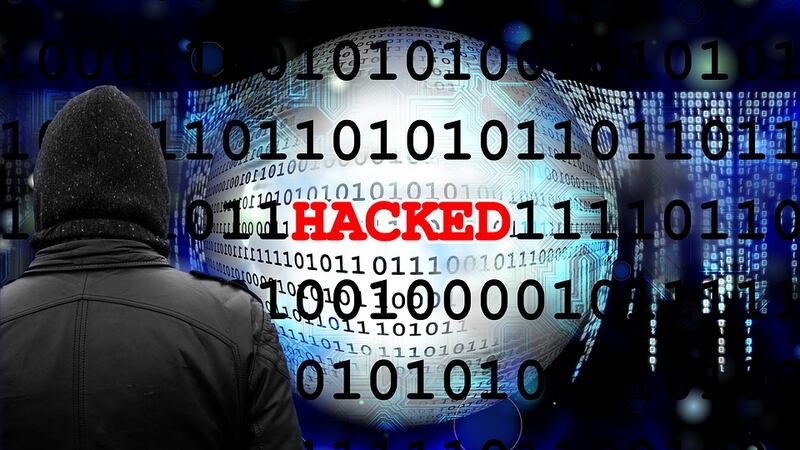 Updated: Feb. 20, 2019 at 9:55 PM CST
CLEVELAND, OH (WOIO) - We've all grown to love, and in many cases depend, on technology.
Our phones do more than ever, our televisions are tracking your habits, we even have devices that take care of our grocery lists and orders.
All of them are connect to the network within your home and that makes them all vulnerable to being hacked.
In December I profiled a Cleveland family who had their lives turned upside down when a hacker infiltrated every device in the home.
Including the games their kids were playing, sending them recorded voices that said, "I see you. Want to play hide-and-seek?"
In the weeks that followed several people connected me saying they were dealing with similar hackers who aren't in it for stealing money, but are doing it for what tech experts call, the "lulz," or laughs.
This past week I showed Diane LeGuillon of Wadsworth our story about the house that was hacked.
"When you see that what runs through your head?" I asked.
"Well first of all I have goosebumps. That's, that's horrible," LeGuillon said standing in her kitchen.
It's why she agreed to let us bring a tech expert into her home and test where she, and really most of us, are most vulnerable to hackers.
Chris Prewitt, a tech expert that works with Operation: Safe Escape as a volunteer, took a tour of LeGuillon's home whole she pointed out all of her technology including a router, WiFii, televisions, cell phones, laptops, Alexa, even a smart doorbell.
Then Prewitt got out his own laptop and got to work.
Pulling up black sub-screens, with lengthy IP addresses he typed in different computer codes.
Within two minutes he was able to log onto LeGuillon's router that was using a factory installed login and password.
"I think I'm going to be with Diane on this, I knew my WiFI needed a strong password, but I had no idea my router needed a second password?" I said.
"Correct," Prewitt said.
"How many people know that?"
"Probably not that many."
The problem is while LeGuillon's WiFi was password protected, her router was not.
"What was the password to her router?" I asked.
"Password," Prewitt said with a cracked smile.
"The password, was password?" I said in amazement.
"The password was password," Prewitt replied.
"In my router?" LeGuillon said with eyes wide open. "Wow."
If a hacker had gotten into Diane's router, he or she would have had access to everything connected to it.
This list pulled up on Prewitt's screen showed everything connected like an HP Printer, Amazon Alexa, her cell phone and other devices.
"Really anything could be taken over," Prewitt warned.
"And taken over as far as she has a camera on her phone?" I said. "Can you turn on the camera on her phone and see what she's doing?
"Correct, it's even more common on laptops."
Remember that connected printer? Who cares if a hacker gets into that right?
"A lot of printers people don't change passwords on those so you could drive down the street, connect to a printer and send a message that I'm watching you as a print out," Prewitt said.
"And how does this put you now?" I asked LeGuillon.
"Well my heart racing so I don't know. I just want to change everything," she said.
Prewitt then showed how something as simple as Alexa, while convenient , could be used against her.
"Alexa do I have any orders pending?" Prewitt said out loud in the living room.
"A shipment for Charles and Diane's order placed on February 14th should arrive Thursday February 21st," Alexa blurted out.
So anyone who was in her home like a repairman, or neighbor, would now know exactly when wait for a package to arrive and steal it.
Prewitt then picked up Diana's locked iPhone and used Siri to send a text.
"Siri text Chuck," Prewitt said after holding down the home button on a locked phone.
"What do you want to say?" Siri replied.
How did this happen?
LeGuillon had never changed the setting on her phone, so that Siri would only work when it's unlocked.
Before we left, Prewett helped get LeGuillon's network as safe as it can be.
"I'm glad you came out. I'm glad I volunteered and I'm glad my devices are all up to date, so I feel secure now, as secure as you can feel," she said.
Here are four of Prewitt's four best suggestions for you:
Change default passwords on all devices. Especially routers and WiFi devices.

Patch all devices to get all the latest updates. Even your router needs to be update for the latest security patches.

Buy well known IT brands. Name brand companies can spend the money to keep devices secure.

Use a password manger. Some sites will store and encrypt all your passwords.
Getting Answers. DD Cleveland 19.}
Copyright 2019 WOIO. All rights reserved.