Four bills restricting abortion introduced in Kentucky legislature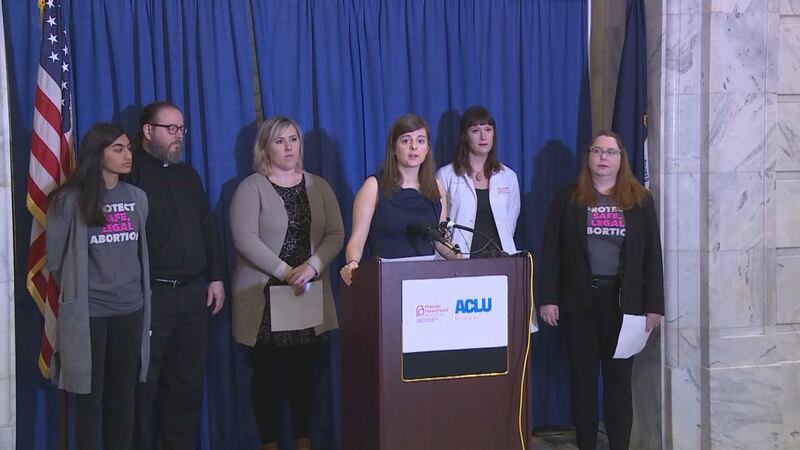 Updated: Jan. 10, 2019 at 7:01 PM CST
FRANKFORT, KY (WAVE) - Several bills restricting abortions are making their way through the Kentucky legislature.
Within hours of opening, the 2019 General Assembly introduced and gave a first reading on an abortion ban in the Senate, bill nine (SB 9).
A few weeks ago, a similar ban was pre-filed in the House.
In Frankfort, activists spoke their minds at the Capitol.
Lawmakers acknowledged that there's been a history of legal challenges when it comes to abortion laws in Kentucky.
Four laws were put forward Thursday by the General Assembly pro-life caucus.
They include: A bill that would make it illegal to get an abortion based on sex, race or disability; another measure that would make abortions illegal after detection of a fetal heartbeat; mandatory reporting of chemical abortions; and a bill that would all-out ban the medical procedure pending future decisions of Roe vs. Wade.
A pro-choice activist said it's important for people to look at the science of the process, while the pro-life caucus, when asked about new justices on the US Supreme Court, stated that in time the courts will see it their way.
"They really need to educate themselves, and they don't just need to hear my story," activist Katie Vandergriff said.
"In God's good time, whether it is on the Supreme Court or other levels of federal court, these laws will be defended, they will prevail and right will," Rep. Tim Moore (R, Elizabethtown) said.
Several of these bills have already been introduced in the senate.
Copyright 2019 WAVE 3 News. All rights reserved.