Driver swerves to miss deer, hits 2 utility poles in Pulaski Co., IL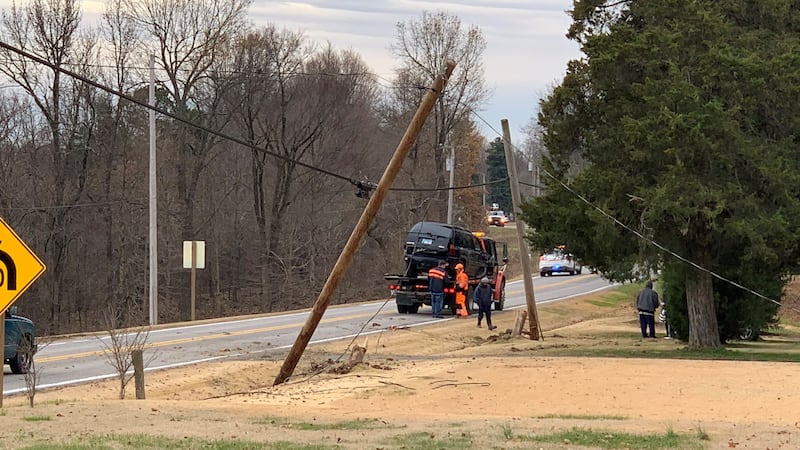 Updated: Dec. 6, 2018 at 11:26 AM CST
PULASKI COUNTY, IL (KFVS) - Emergency crews rushed to the scene of a crash in Pulaski County, Illinois after a vehicle hit two utility poles.
The crash happened mid-morning on U.S. 51 between Mounds and Villa Ridge on Thursday, Dec. 6.
According to the Pulaski County Sheriff's Office, a woman driving an SUV towards Mounds swerved to miss hitting a deer and ended up crashing into two utility poles.
After crashing into the poles, the SUV rolled onto its side.
A deputy at the scene says the driver was not hurt, but the vehicle had to be towed from the scene. Our crew at the crash site says the vehicle looks to be badly damaged.
The crash into the poles also knocked out power to three Ameren Illinois customers.
Ameren crews were on the scene shortly after the crash. According to Ameren's online outage map, power is expected to be restored by 12:30 p.m.
Copyright 2018 KFVS. All rights reserved.