Special prosecutor petition in Gaege Bethune murder case denied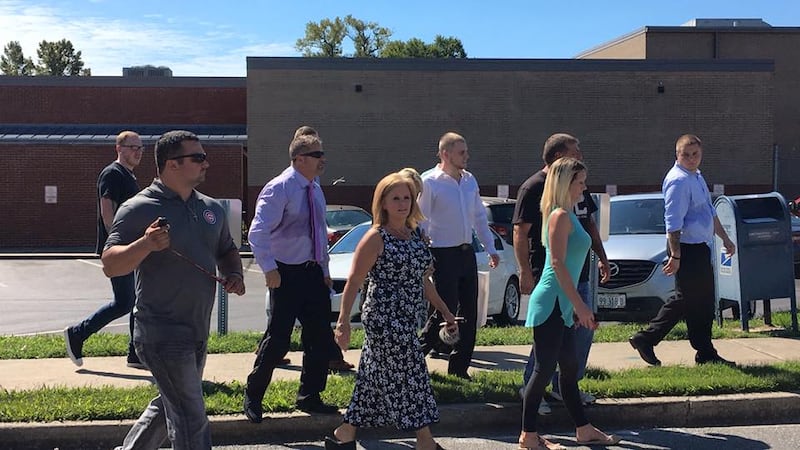 Published: Nov. 6, 2018 at 2:03 PM CST
MURPHYSBORO, IL (KFVS) - The petition from a special prosecutor in the Gaege Bethune case has been denied, according to Special Prosecutor David Robinson.
It's called a motion to petition writ of mandamus for prohibition and challenges the judge's decision to order a new trial.
"We don't agree with Judge Clarke's ruling but we accept it," said Special Prosecutor David Robinson. "That's one of the hallmarks of our criminal justice system. We will be taking the appropriate next steps in this case."
Special Prosecutor Robinson said they are not taking this lightly and have only filed one or two of these in the last 20 years.
He said in September that the judge did not have legal authority to throw out the case.
Two hearings for Gaege Bethune were scheduled for Monday, Sept. 17 at the Jackson County Courthouse in Murphysboro, Illinois.
Back in June, a jury found 24-year-old Bethune guilty of first degree murder in the death of Pravin Varughese. On Monday, Sept. 17, a Jackson county judge threw out the guilty verdict and released Bethune on bond.
As Bethune walked out of the Jackson County Jail, a group of family members and supporters shout, "The truth will prevail! Thank you! We are all happy!"
New legal representation for Bethune, Steven Greenberg and T. Liam Kelly, say during the motion hearing the judge found that the jury instructions were not proper and the jury may have been confused as to what they had to find. The lawyers say this is why the judge ordered a new trial.
Bethune's new Defense Attorney Steve Greenberg is optimistic a second trial will end with a not guilty verdict.
"We had someone that we feel did not commit first degree murder should not have been found guilty," Greenberg said. "And we are going to get a chance to redo the trial, we are going to get a change to re do it right."
Bethune's defense argued the grand jury indictment were "fundamentally flawed," and the judge agreed saying, the indictment "could have been drafted with better words."
"We reached the right results," said Steven Greenberg after the judge ordered a new trial.
Bethune was convicted of the 2014 death of Pravin Varughese, a Southern Illinois University student.
He was found guilty on Thursday, June 14 of first-degree murder predicated on aggravated battery in the death of Varughese.
Special Prosecutor David Robinson said he was surprised by the judge's decision.
"The judge made it pretty clear that there was absolutely sufficient evidence to convict the defendant," he said. "That no one acted improperly…and for all intents and purposes there was a syntax error in the indictment."
Due to that syntax error, the judge ruled that he could not be certain the jury wasn't impacted.
According to the grand jury indictment, "Gaege Bethune, committed the offense of First Degree Murder in that he, in committing or attempting to commit a forcible felony with an independent felonious purpose –namely, aggravated battery in violation of 720 ILCS 5/12-3.05(a)(1) (battery which caused great bodily harm or permanent disability or disfigurement other than by use of a firearm without lawful justification), KNOWINGLY made a physical contact of an insulting or provoking nature – inflicting by defendants own statement, multiple punches to the head and face rendering the victim "dead weight"…"
The judge said the jury could be confused by the word "knowingly." So, in order to give Bethune a fair trial, the case was reset for a new trial.
Pravin's mother, Lovely Varughese, was disappointed by the decision, as she'd thought the sentencing hearing would be the last time she would be in court.
"For me, I don't understand a lot of these legal terms but I was pretty surprised by that decision… but I knew from the beginning that this judge was a very, very thorough judge… It's very upsetting to everyone that has been following us…but I would say…just stay with the process and have faith in the system," Varughese said.
Bethune was released under the previous bond conditions.
Now, Bethune's defense is looking forward, Greenberg said his team will need to get up to speed, they expect a new trial to take place sometime next year.
Bethune faced anywhere from 20 to 60 years in prison.
Greenberg said the next step for Bethune's defense is to file additional motions and to get up to speed on the case.
The defense team believed a new trial is possible in 2019.
Copyright 2018 KFVS. All rights reserved.